Empowering Papua New Guineans through financial literacy training
A total of 2000 men and women are set to benefit after graduating from financial literacy training conducted in the National Capital District and Central Province.
The financial literacy training was delivered over three days by Laymen's Professional Services Ltd, a partner financial institution of the Microfinance Expansion Project (MEP), supported by the Australian Government and the Asian Development Bank in partnership with the Bank of PNG.
The Microfinance Expansion Program aims to address poverty alleviation through financial literacy and making financial services accessible to all Papua New Guineans in rural communities.
During the training, participants learnt about the importance of savings and budgeting and how to stay disciplined to better manage their money.
"What this means for participants, is that they are empowered to manage and plan their finances in order to look after their families and improve their living standards," says Australian High Commission Program Manager Ms Julienne Leka-Maliaki.
"Opening bank accounts, learning to save and budgeting for school fees, health expenses and even starting a small business are just some of the benefits from this training.
Ms Leka-Maliaki said the Papua New Guinea-Australia Partnership recognised that financial education is an important part of broader inclusive economic development of Papua New Guineans and Australia is committed to support the rural communities through this program.
"The Microfinance Expansion Project has reached over 135, 000 people with financial literacy education and training throughout the country. It is great that almost half of these are women," Ms Leka-Maliaki said.
Broadly, Australia's support to the Microfinance Expansion Program focuses on bringing the poorest parts of the population, especially women, into the cash economy through increased support for financial inclusion and financial literacy in Papua New Guinea.
For further information, including access to related materials, please contact the Australian High Commission media team: +675 7090 0100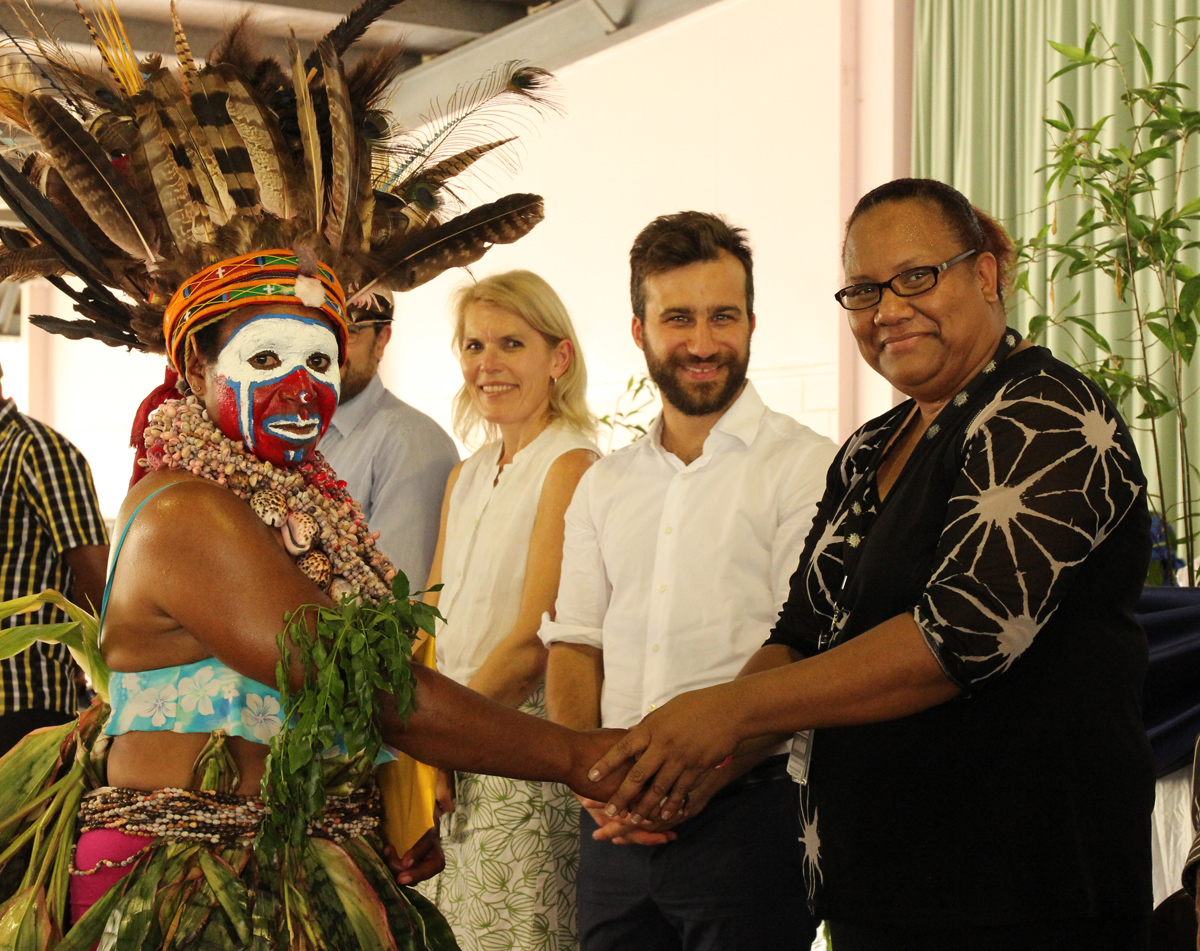 Australian High Commission Program Manager, Julienne Leka-Maliaki presenting certificates to a financial literacy participant.