The biannual Church Partnership Program (CPP) Forum has highlighted the critical role churches play in peace building within communities, while continuing to deliver critical basic services across the country in partnership with the Government, private sector and civil society.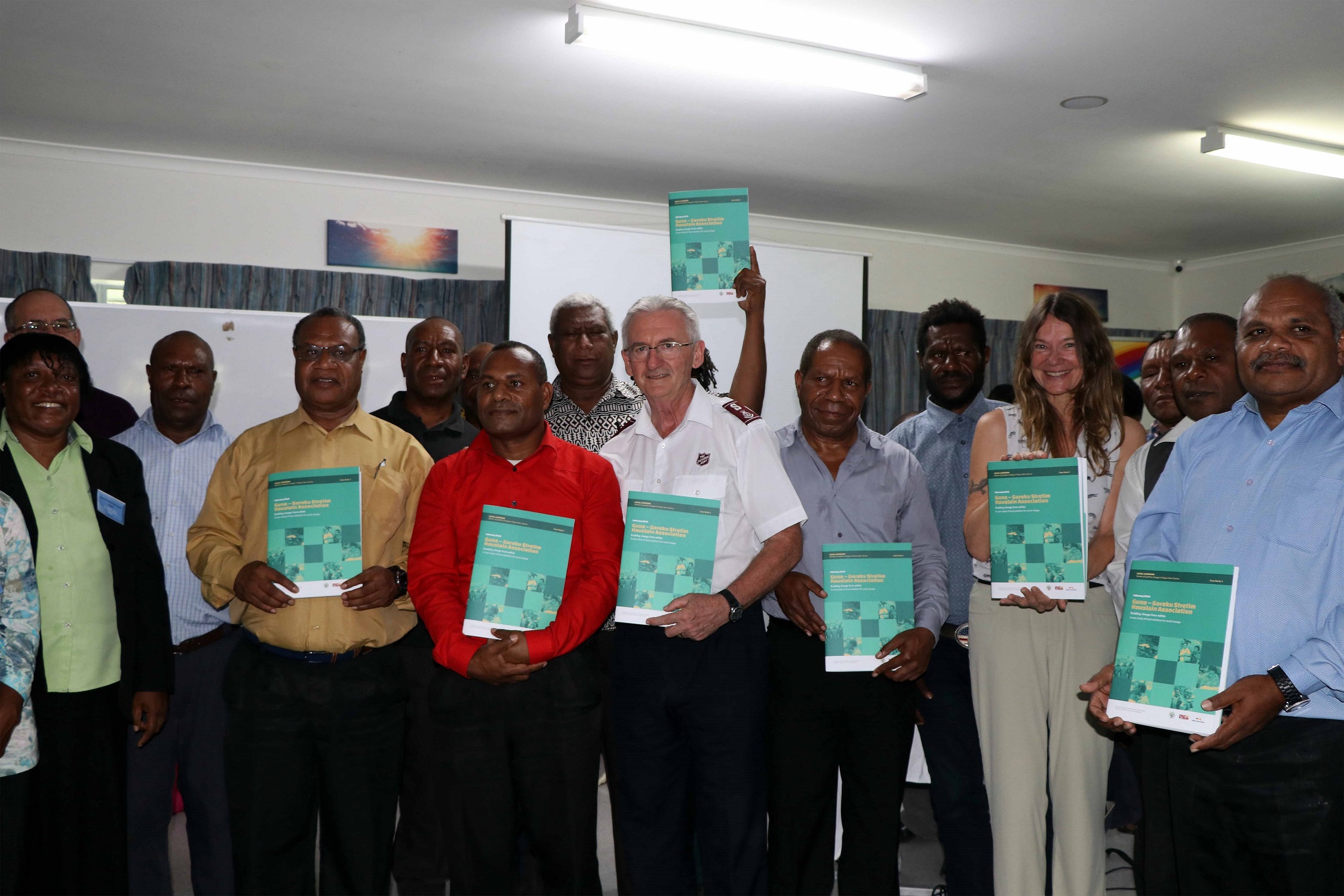 CPP Church leaders, Guna-Goreku members and the Australian High Commission proudly display copies of the Guna-Goreku Streim Hauslain case study.
Held from 26 to 28 March in Lae, Morobe Province, the three-day forum brought together around 80 representatives from the seven mainline churches in Papua New Guinea, Government, the private sector and civil society to strengthen collaborative action towards this year's theme of 'Gutpela Sindaun' (abundant life). Hosted by the Anglican Church, the event was supported by the Papua New Guinea-Australia partnership through the CPP.
The theme Gutpela Sindaun places a strong emphasis on promoting peaceful, healthy and prosperous communities across PNG through collaborative efforts between church partners and stakeholders to deliver basic services across the country.
Australian High Commission Counsellor Subnational Development, Geoff King, officially opened the forum and acknowledged the role of the CPP in PNG.
"The Church Partnership Program has had a profound impact on the lives of many Papua New Guineans since it began 15 years ago. The collaborative work of CPP supports the vision of Gutpela Sindaun to meet the spiritual and material needs of families and communities," said Mr King.
The forum included a panel discussion on the theme. Speakers from churches and government discussed how gutpela sindaun can be implemented and measured by partners, particularly in rural communities.
The Guna-Goreku Stretim Hauslain Association Case Study launched at the forum is a good example of gutpela sindaun in action. The study describes how the remote community in the Sinesine-Yongomul District of Simbu Province used a community driven approach, including CPP's Gender Equality Theology, to restore peace after years of tribal violence.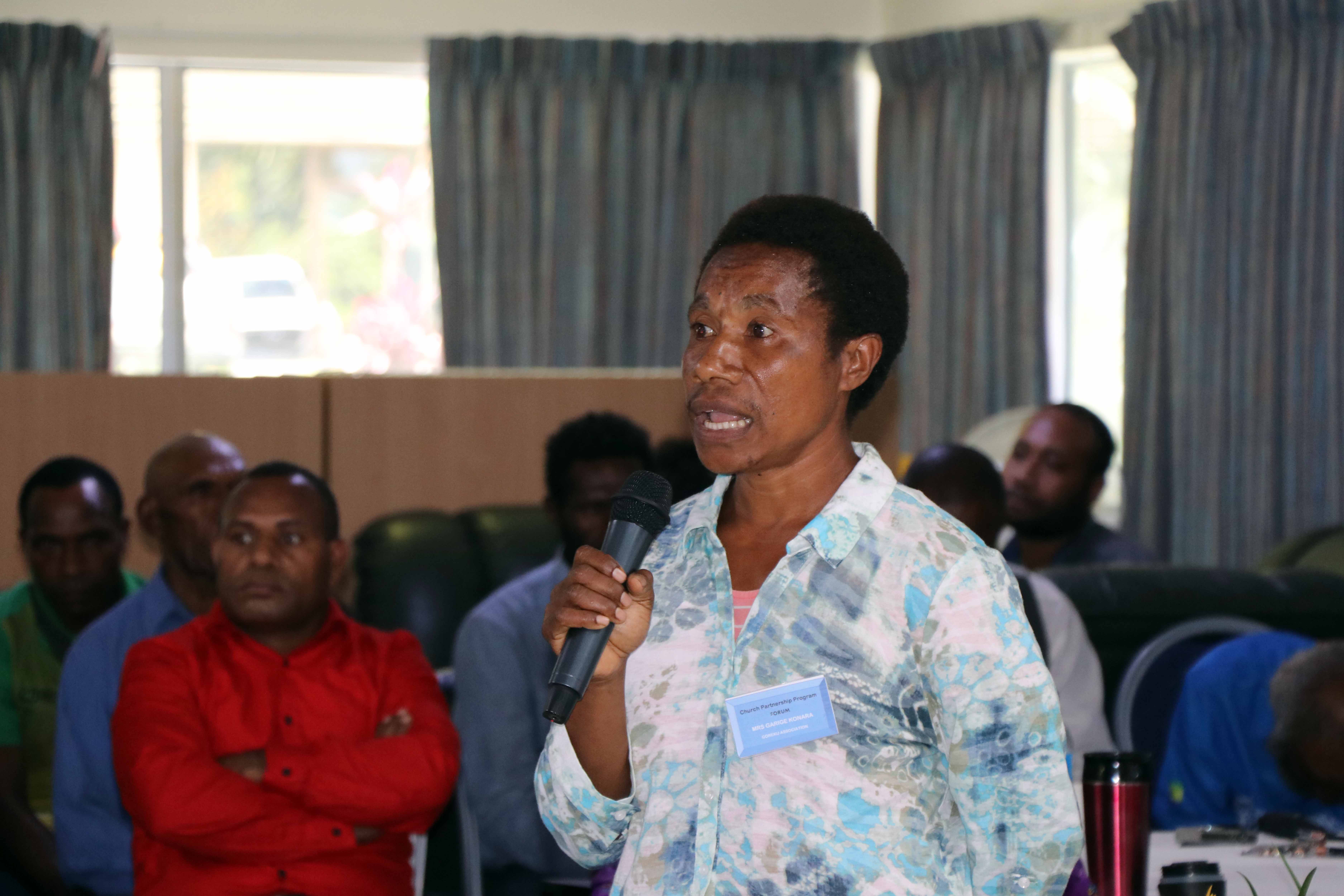 Guna-Goreku Stretim Hauslain Association Garige Konara sharing about the challenges and successes of the community through her work in adult literacy
The CPP supports the seven mainline churches in PNG, including the Anglican, Catholic, Seventh Day Adventist, Salvation Army, Baptist, Evangelical Lutheran and the United Churches. These churches represent over 70 per cent of the 95 per cent of Christians in the country.
Since 2004, the CPP has supported churches to improve their organisational capacity and to deliver basic health and education services across the country, with current focus on five key areas – gender equality and social inclusion, peace and prosperity, disaster risk reduction, health and education.
For further information, including access to related materials, please contact the Australian High Commission media team: +675 7090 0100