Prime Minister James Marape and Australian High Commissioner Bruce Davis visited the ANGAU Hospital redevelopment in Lae on Friday 14 June.
Delivered under the Papua New Guinea – Australia Partnership, the ANGAU redevelopment will provide a world-class hospital in Lae. The project also includes upgrades to five health clinics in Bulolo, Wau, Mutzing, Etep and Braun, ensuring better health service delivery in remote communities.
During the visit, Prime Minister Marape and High Commissioner Davis opened the new ANGAU Haus Lotu, the hospital's multi-denominational chapel. The chapel will not only function as a place of worship and reflection, but also as a facility for meetings, conferences and presentations.
The architecturally striking building has a uniquely Papuan New Guinean design and was built by local Lae company HBS. The hospital redevelopment is sourcing sustainably sourced building materials from the local community. It is also harnessing local construction expertise, with the project employing hundreds of local labourers.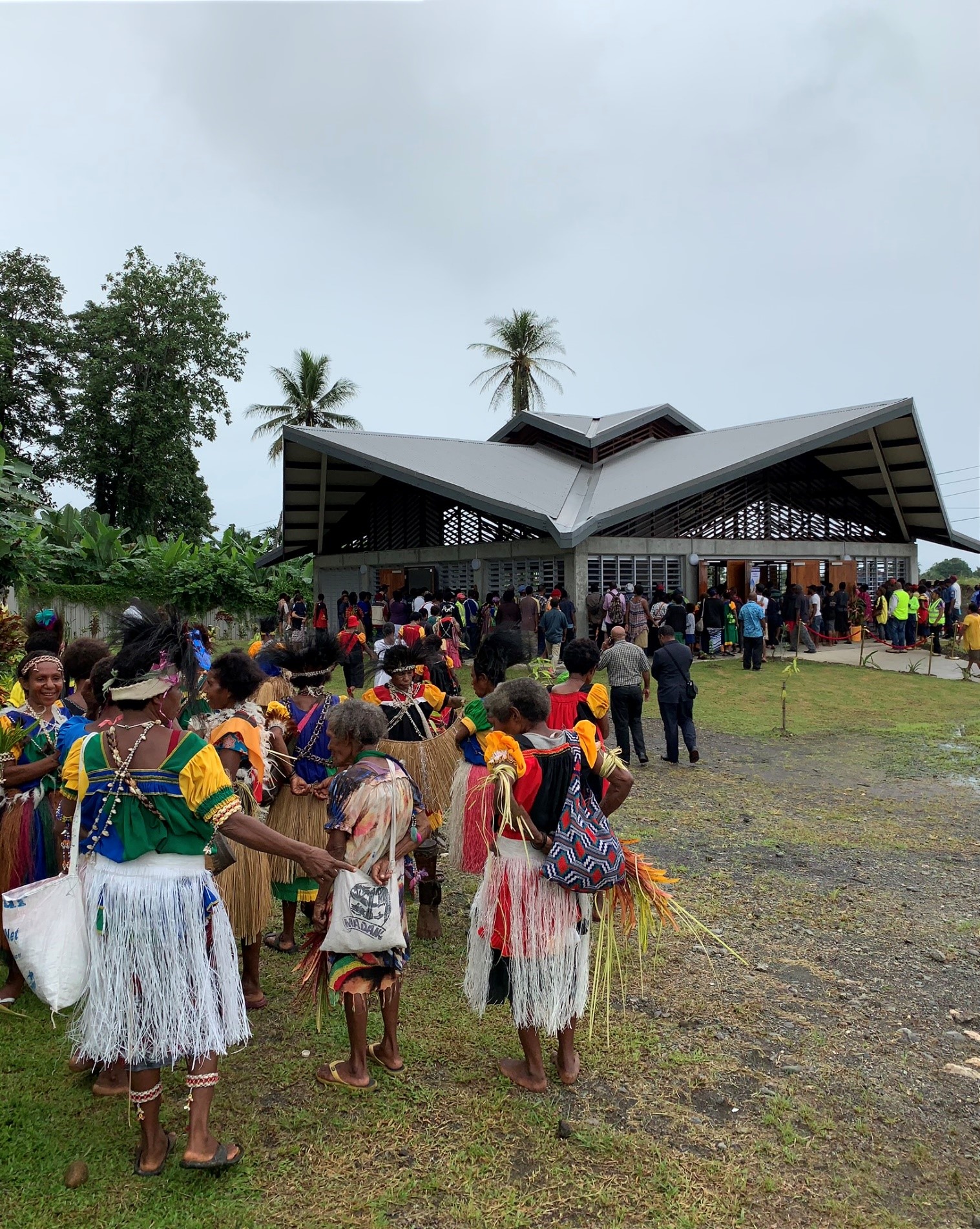 The new ANGAU Haus Lotu (in the background) officially opened.
Other facilities already completed at ANGAU include a new administration building, theatre, gynaecology ward, family support centre and dental clinic.
Construction activities will progress rapidly this year, with work already commenced on a new acute services building equipped with a modern intensive care unit, operating theatres and pathology and medical imaging facilities.
Further work is continuing on a new back of house facility (kitchen, laundry, workshop and central energy), birthing, TB and paediatric wards, children's outpatients department and special care nursery.
The governments of Papua New Guinea and Australia are taking a holistic approach to the redevelopment, which includes infrastructure, medical equipment, and training and development of hospital staff.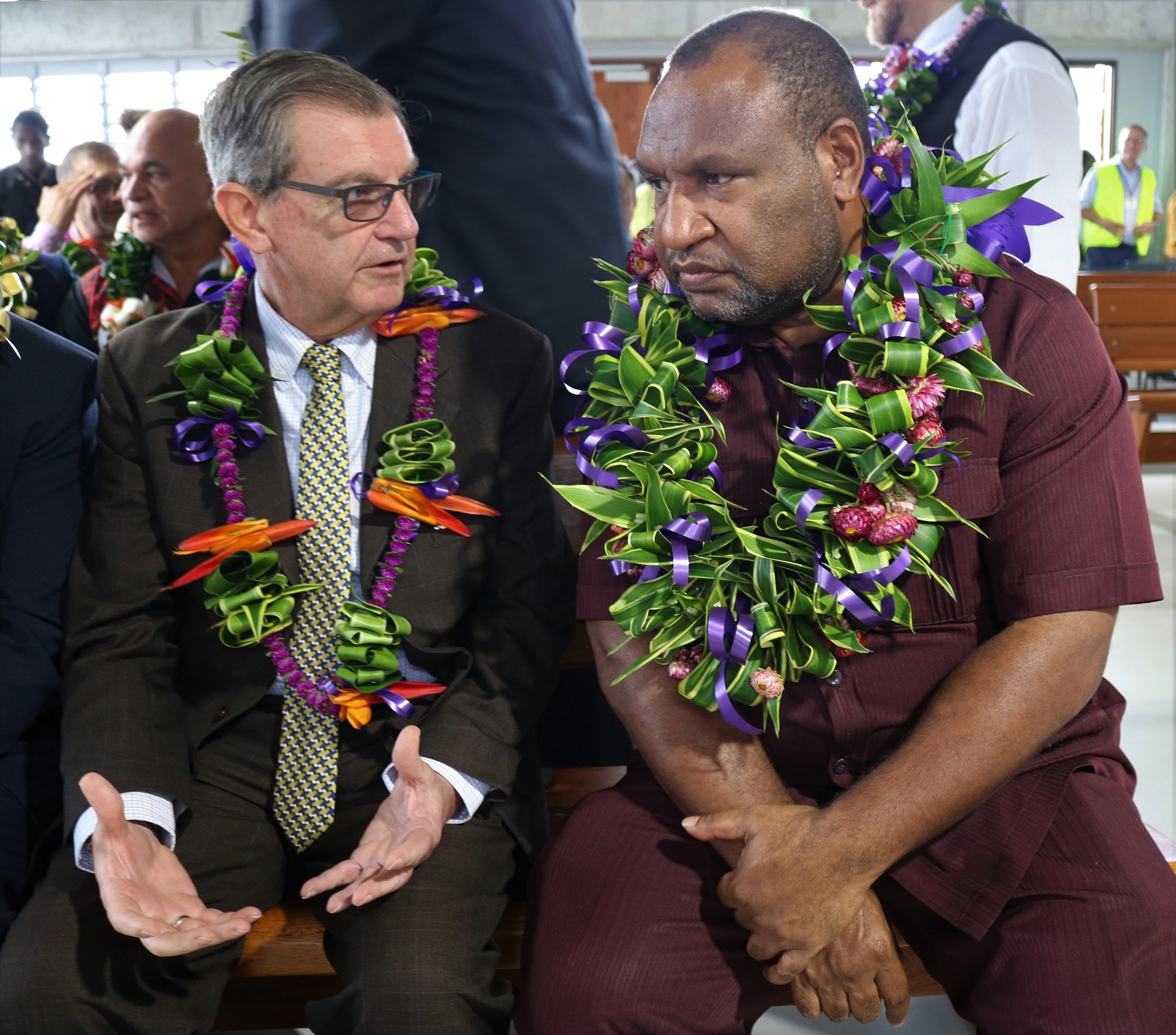 Australian High Commissioner Bruce Davis (left) and Prime Minister James Marape.
Once fully completed, ANGAU Hospital will be the major regional referral hospital for the Momase Region and a leading specialist healthcare provider for Papua New Guinea.
For further information, including access to related materials, please contact the Australian High Commission media team: +675 7090 0100