Mt Hagen's Kagamuga Airport will deliver more efficient customs services with the recent gifting of a new baggage x-ray machine by the Australian Government, Department of Home Affairs.
Mount Hagen airport continues to boost PNG's economic growth, opening up domestic and international routes into the Highlands region. The new x-ray machine will assist in streamlining the movement of passengers through the airport while, importantly, increasing the capability of the PNG Customs Services (PNGCS) to quickly detect, deter and disrupt unlawful and restricted goods while increasing revenue collection at the border.
The gifting of Mount Hagen's baggage x-ray machine was made possible through the support of the Australian Defence Force (ADF), who transported the x-ray machine from Port Moresby to Mount Hagen on a Royal Australian Air Force C130 aircraft.
The hand-over ceremony was attended by ADF personnel, Australian High Commission First Secretary Home Affairs, Melissa Kay, Senior Advisor Jo Prior and PNGCS Assistant Commissioner Regional Operations, Frank Babaga who said: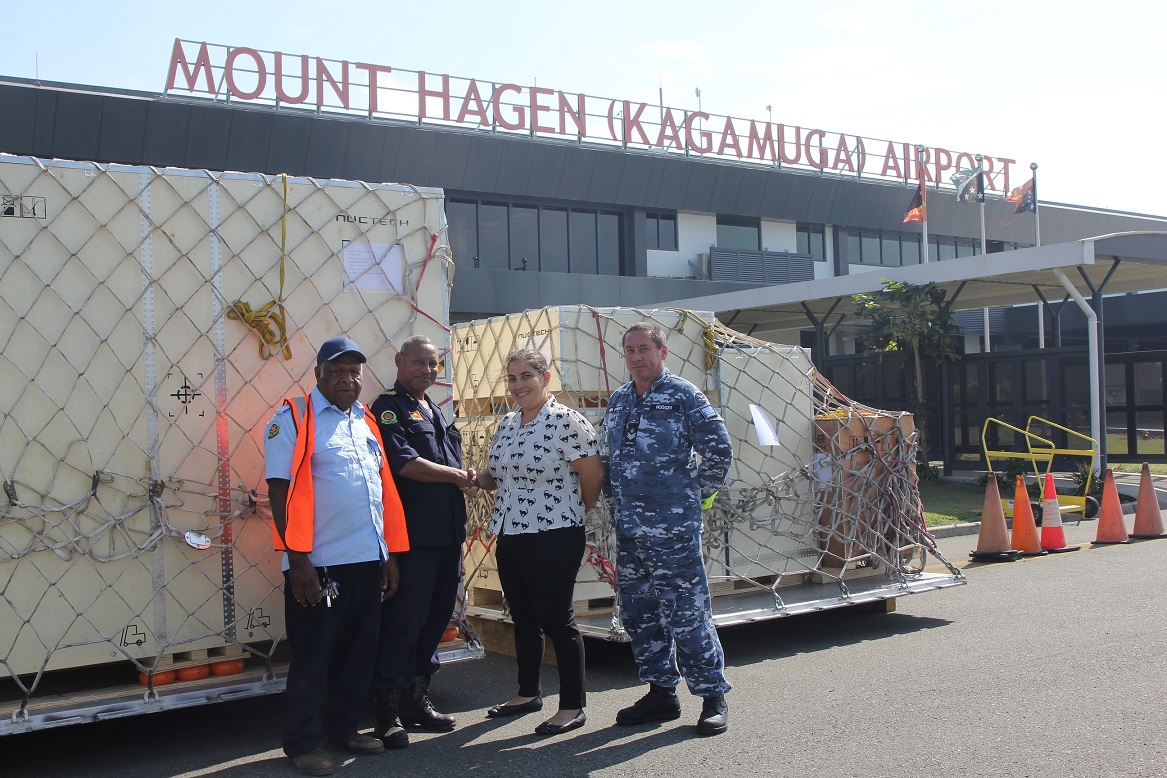 Australian High Commission First Secretary Home Affairs, Melissa Kay (centre) handing over the equipment to PNGCS Assistant Commissioner Regional Operations, Frank Babaga (second from left).
"We are grateful for Australia's continued support to development in our country in all areas including security - and the handing over of this equipment to support our work at this airport re-emphasises the strong diplomatic and friendly ties that has been in existence between PNG and Australia for years,"
Ms Kay acknowledged Assistant Commissioner Babaga's gratitude adding that the partnership is important for progress in all areas.
"Australia remains committed to supporting the enhancement of PNGCS detection capabilities through the gifting of assets and importantly through training and advisory support via our Institutional Partnerships Program," she said.
Ms Kay also highlighted the collaborative efforts between the Australian Department of Home Affairs and ADF.
"In the current environment we need to be constantly looking for greater opportunities that can be realised from working together, this assistance provided by the ADF is a great demonstration of whole-of-government collaboration and coordination, representative of Australia's approach to capacity building in PNG," she stressed.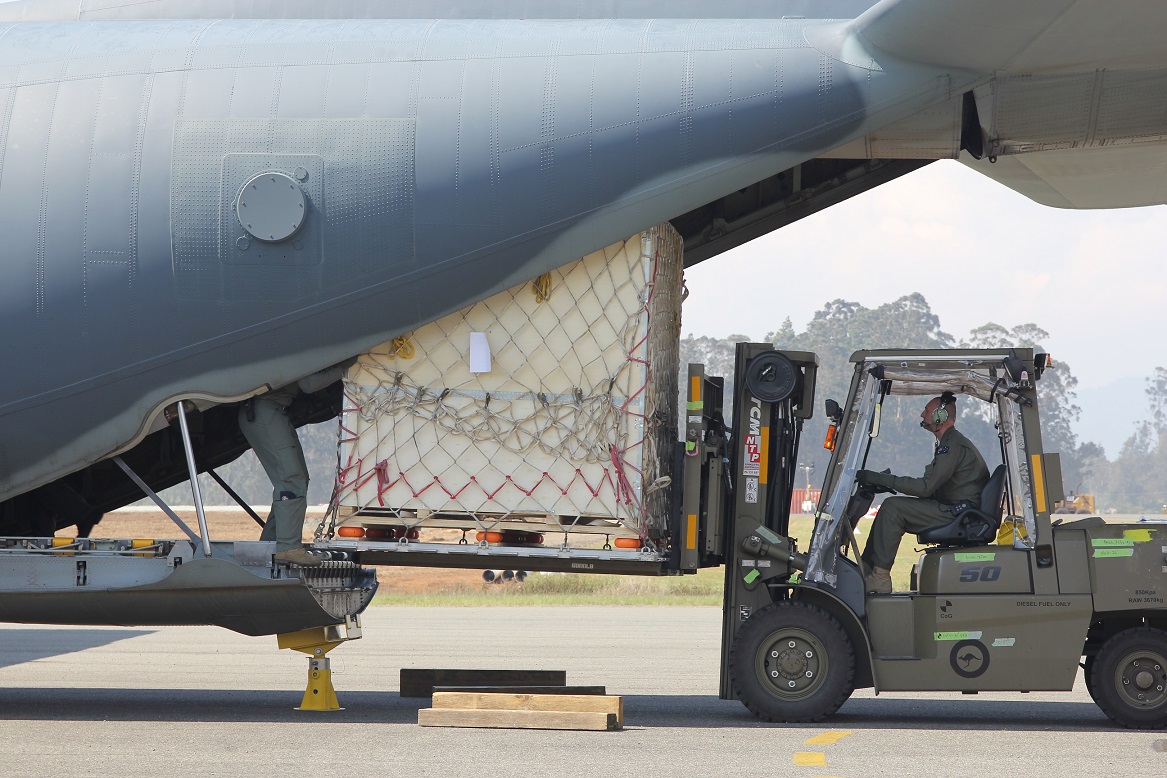 Australian Defence Force personnel offloading the equipment from the C130 aircraft.
Australia's whole-of-government coordination in delivering the x-ray to Mount Hagen highlights and supports the strong and enduring partnership PNG and Australia share in securing our regions borders.
For further information, including access to related materials, please contact the Australian High Commission media team: +675 7090 0276