PNG and Australian Government representatives at the inaugural Climate Change Annual Dialogue.
Today, representatives from the governments of Papua New Guinea and Australia gathered in Port Moresby for the inaugural Climate Change Annual Dialogue.
PNG and Australia agreed to hold an Annual Dialogue on climate change issues under the Climate Change Action Plan, signed by former Environment Minister, Sir John Pundari, and his Australian counterpart Josh Frydenberg in 2018.
"We are pleased with the meeting today," said Benedict David, Minister-Counsellor, Australian High Commission.
"It is the first of its kind between PNG and Australia on climate change and it's been encouraging to see constructive ideas brought to the table from both sides."
Papua New Guinea's Minister for Environment, Conservation and Climate Change, Geoffrey Kama, attended the inaugural Dialogue and shared the vision and policies of the Marape Government.
He noted that although the meeting was the first of its kind, it built on a longstanding economic and strategic partnership between the two countries, and on positive outcomes from Prime Minister Marape's recent visit to Canberra.
Managing Director of the Climate Change and Development Authority, Ruel Yamuna, who co‑chaired in the Dialogue, said: "Today's discussion will set us on a path for long-term success in tackling climate change. The people of Papua New Guinea are looking to their national Government for leadership and guidance, and we are happy to have Australia as a partner in delivering sustainable and climate-resilient economic development."
The Action Plan provides the high-level framework for PNG and Australia to share information and cooperate on climate change action. Under the Action Plan Australia supports PNG institutions such as the Climate Change and Development Authority to implement climate change policies and access international financing. Other areas of focus are strengthening the resilience of rural communities and building climate-smart infrastructure in Papua New Guinea.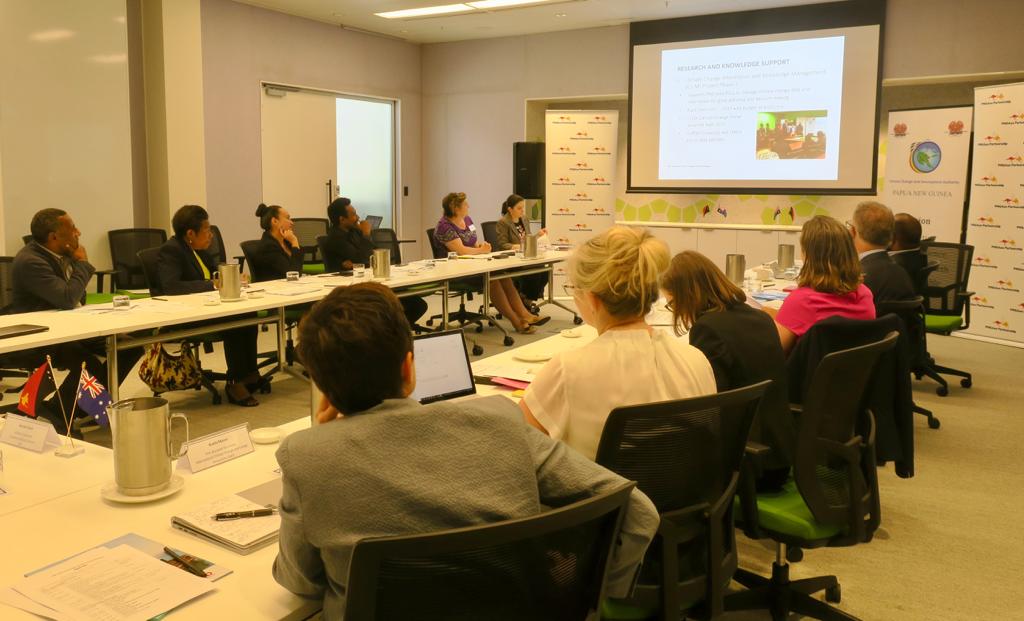 PNG and Australian Government representatives began discussions and provide updates on actions taken to address climate change in both countries.
The Action Plan also emphasises deeper collaboration between PNG and Australia in international forums to address climate change issues such as reducing emissions from deforestation and forest degradation.
For further information, including access to related materials, please contact the Australian High Commission media team: +675 7090 0100