The people of Nuku in West Sepik Province have access to improved Government services under an infrastructure and governance program supported by the PNG-Australia partnership and the Nuku District Administration.
The Access to Resources Centre (ARC) Project was launched on 31 October, together with the District's Five-Year Development Plan and a Women's Bakery.
The ARC project will strengthen the District Administration's capacity to oversee the refurbishment of three Local Level Government (LLG) centres, and design and build a fourth centre, across the LLGs of Nuku, Palai, Yangkok and Maimai Wanwan.
These multi-purpose LLG centres will act as a central focal point for surrounding villages to access health referrals, agricultural extension and women's support services.
Ward Development Officer training will also be delivered to help Wards improve their food security, clean water and sanitation, disaster response, health, gender equality, livelihoods and governance.
District Administration officers have welcomed the development to help them effectively plan and implement priority services, and invest in new social and economic avenues for women and girls.
Meanwhile the Nuku Women's Bakery has provided women from the District with a livelihood since May 2019. The bakery involves women and girls in all aspects of its operation and produces an ever-expanding range of bread and pastry products to meet local demand.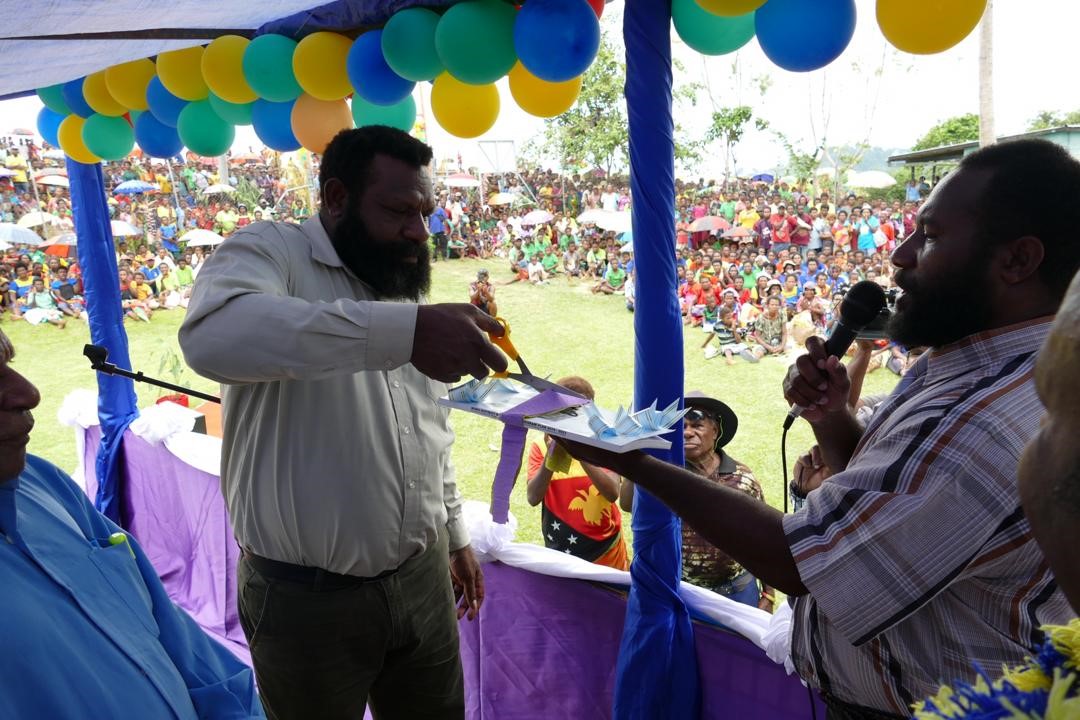 West Sepik Governor Tony Wouwou (left) launches the five-year development plan.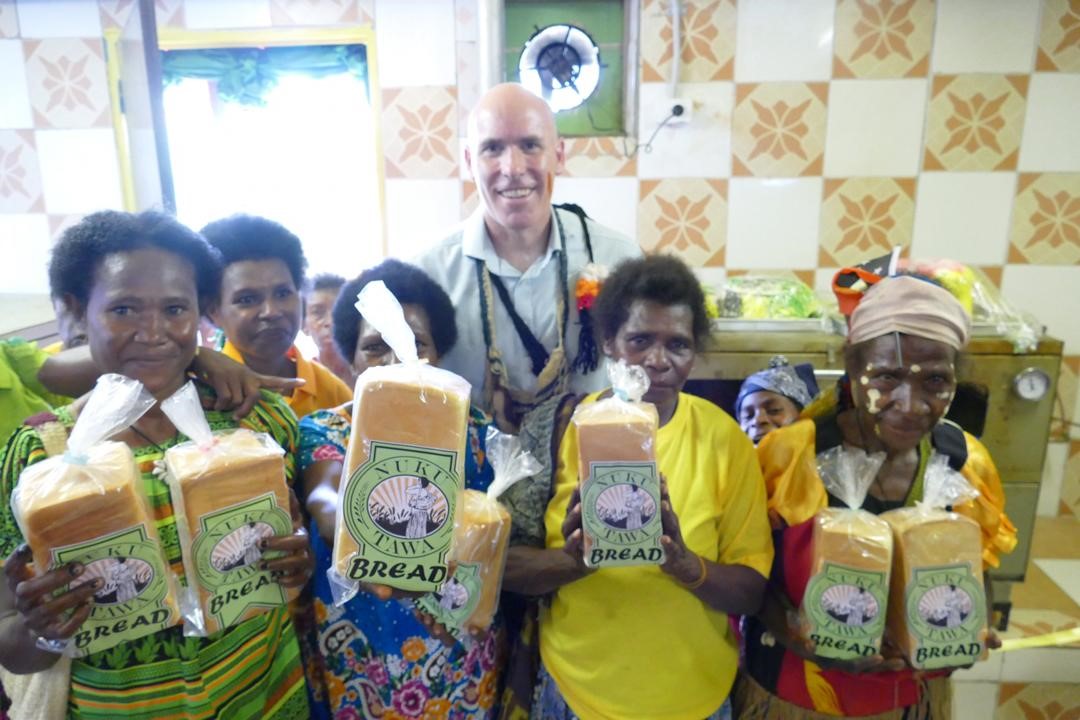 Australian High Commission Minister Counsellor Andrew Egan with women bakers.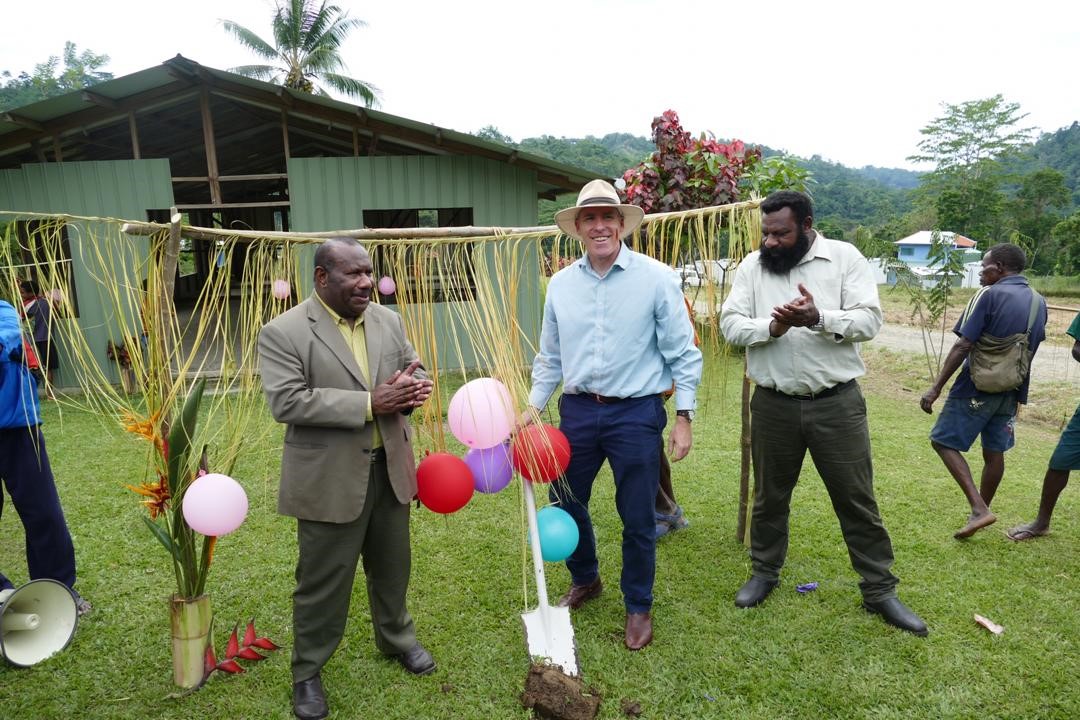 Nuku MP Joe Sungi (left) Australian High Commission Minister Counsellor Andrew Egan and West Governor Tony Wouwou launch the infrastructure project.
At the ARC ground breaking ceremony, Australian High Commission, Minister Counsellor, Andrew Egan said strong leadership and improved governance would ensure better and more equitable access to essential services.
"The Australian Government supports PNG's efforts to improve local service delivery because access to health and education are not only vital for the future prosperity of this region but are a basic human right," Mr Egan said.
"We applaud the vision of Governor Tony Wouwou, Local MP Joe Sungi and the incredible resilience and optimism of the people of West Sepik.
You embody the local knowledge required to capitalise on this region's unique opportunities. We will continue to stand by you to provide the economic pathways to a better future."
Nuku is one of six priority Districts that receive assistance through the PNG–Australia partnership to support PNG's decentralisation agenda to strengthen local service delivery.
For further information, including access to related materials, please contact the Australian High Commission media team: +675 7090 0276