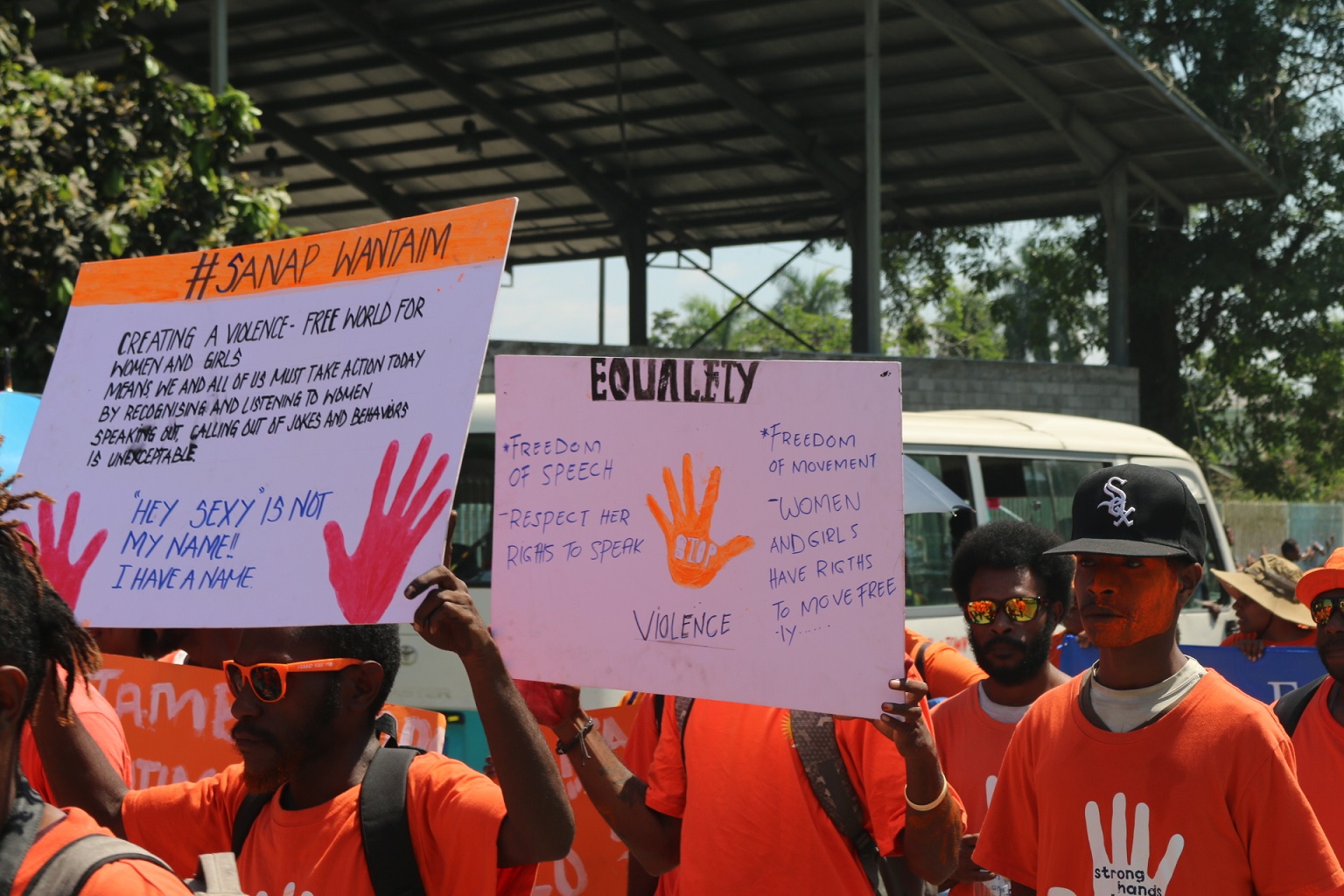 Over 200 men and women participated in the first of its kind peace march in Lae.
Churches continue to play a central role in influencing positive attitudes on gender equality as part of their effort to eliminate gender-based violence (GBV) in Papua New Guinea.
In commemorating PNG's 20 Days of Human Rights Activism campaign, the seven mainline churches under the Church Partnership Program (CPP) supported by the PNG-Australia Partnership, will rally their communities to raise awareness and share knowledge on ways they can work together to help reduce violence against women and girls.
After weeks of preparation, churches and affiliated organisations are joining a coalition of united voices across the country to organise peace marches, rallies and special male advocacy forums designed to support a new generation of anti GBV role models.
As well, from the 25 – 29 November, the United Church of Papua New Guinea with support from Australia will also conduct male advocacy training.
The weeklong training will bring together over 30 people from the United, Catholic, Lutheran, Anglican and Seventh Day Adventist Churches in PNG recognising the strong role churches play in influencing public debate and building momentum for social change.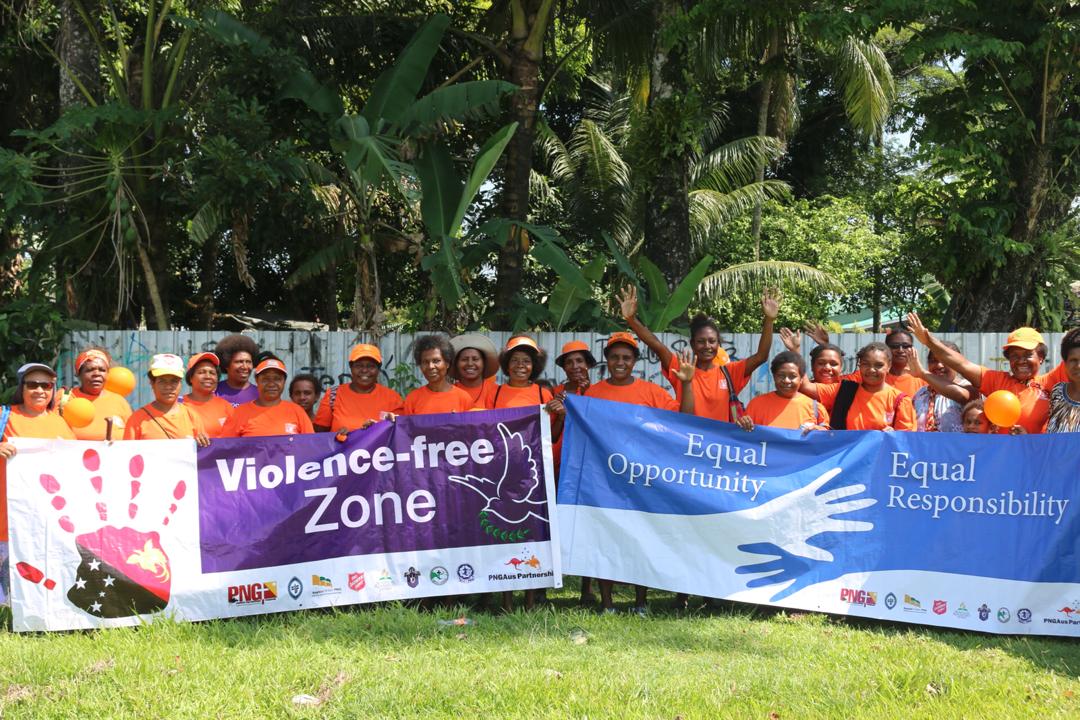 The Seventh Day Adventist, Evangelical Lutheran Church, Salvation Army and Catholic Church joined other partners in the march for safer, secure communities for all women and girls.
This will be the third phase of training to develop a cohort of male leaders who will engage and advocate for positive behavioural change among their peers to influence others in turn.
Background
The Church Partnership Program (CPP)
The CPP includes seven mainline churches in PNG: Anglican, Catholic, Seventh Day Adventist, Salvation Army, Baptist, Evangelical Lutheran and United Churches. Collectively, these Churches cover over 70% of the 95% of Papua New Guineans who identify as Christian.
Since 2004, the CPP has supported churches to improve their organisational capacity and to improve delivery of basic health and education services across the country, with a focus on five key areas – gender equality and social inclusion, peace and prosperity, disaster risk reduction, education and health.
For further information, including access to related materials, please contact the Australian High Commission media team: +675 7090 0276