This week, Minister for Health and HIV/AIDS, Jelta Wong, made his first visit to the K500 million ANGAU Hospital redevelopment in Lae in his new role, to view progress and reiterate the Papua New Guinea Government's commitment to the project.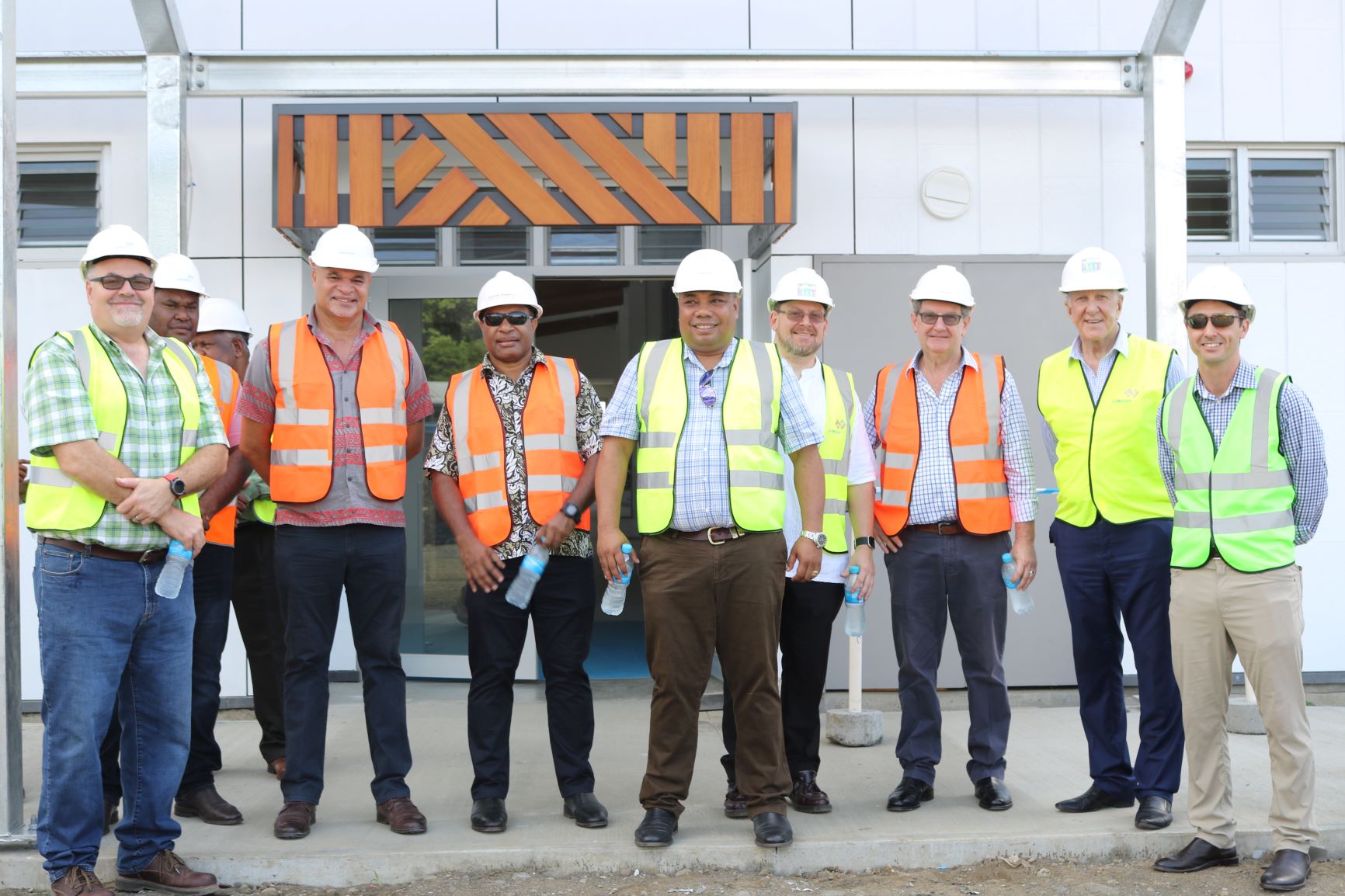 Delegation in front of the new TB ward.
"I am pleased to see the progress of this impressive and significant infrastructure project, which promises to provide high quality health care for communities throughout the Momase Region," said Minister Wong.
"Once completed, ANGAU will be the major regional referral hospital and a significant national asset for Papua New Guinea for decades to come," he said.
Minister Wong joined a delegation led by the Australian High Commissioner Bruce Davis, which also included Minister for Lands and Physical Planning, John Rosso MP, and Koroba-Lake Kopiago MP Petrus Thomas.
The hospital is being rebuilt to world-class standards and will be more resilient to natural events like earthquakes and floods.
New facilities have already been opened under the project and are operational for patients, including a new chapel opened by Prime Minister James Marape in June 2019. The rapid speed of construction means four more major structures will be completed in 2020, including new tuberculosis and children's outpatient wards.
The hospital redevelopment is being delivered under the Papua New Guinea – Australia Partnership and is one of PNG's largest infrastructure projects. Over 15,000 square meters of new infrastructure will be built under the project, meeting both current and future health needs as the population increases over the next 15 years.
"Not only will the hospital provide long term health benefits for the community, but its reconstruction is also supporting the local economy, with almost 80 per cent of the workforce drawn from local communities, and a priority on using local businesses for building materials and hospital supplies," said High Commissioner Bruce Davis.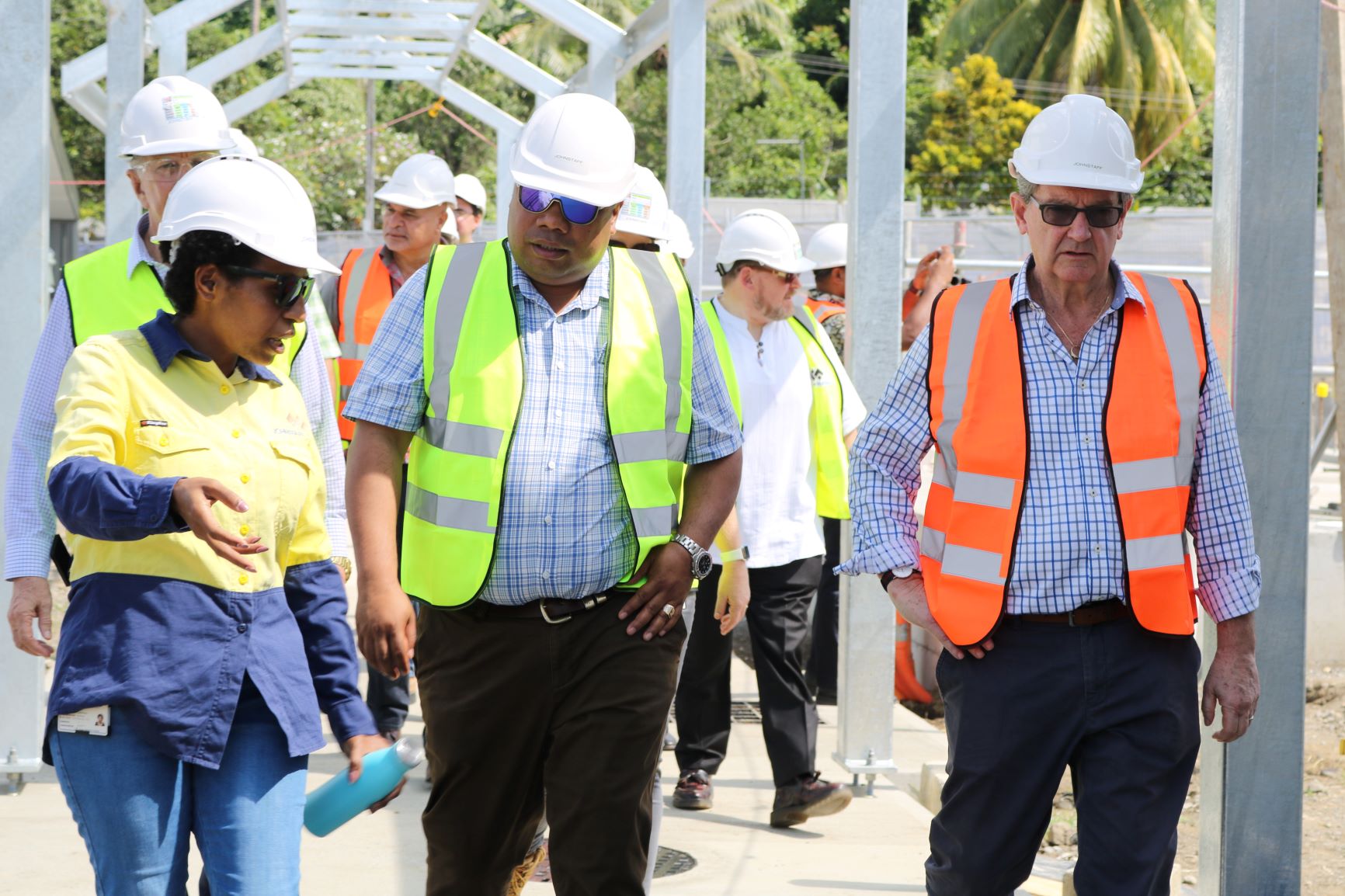 Minister for Health and HIV/AIDS; Jelta Wong and Australian High Commissioner; Bruce Davis followed by other delegates taken through the walkway.
The governments of Papua New Guinea and Australia are working together to improve health services across PNG, which includes urban and rural health infrastructure, medical equipment, support to primary health care and training of provincial health workers.
For further information, including access to related materials, please contact the Australian High Commission media team: +675 7090 0100