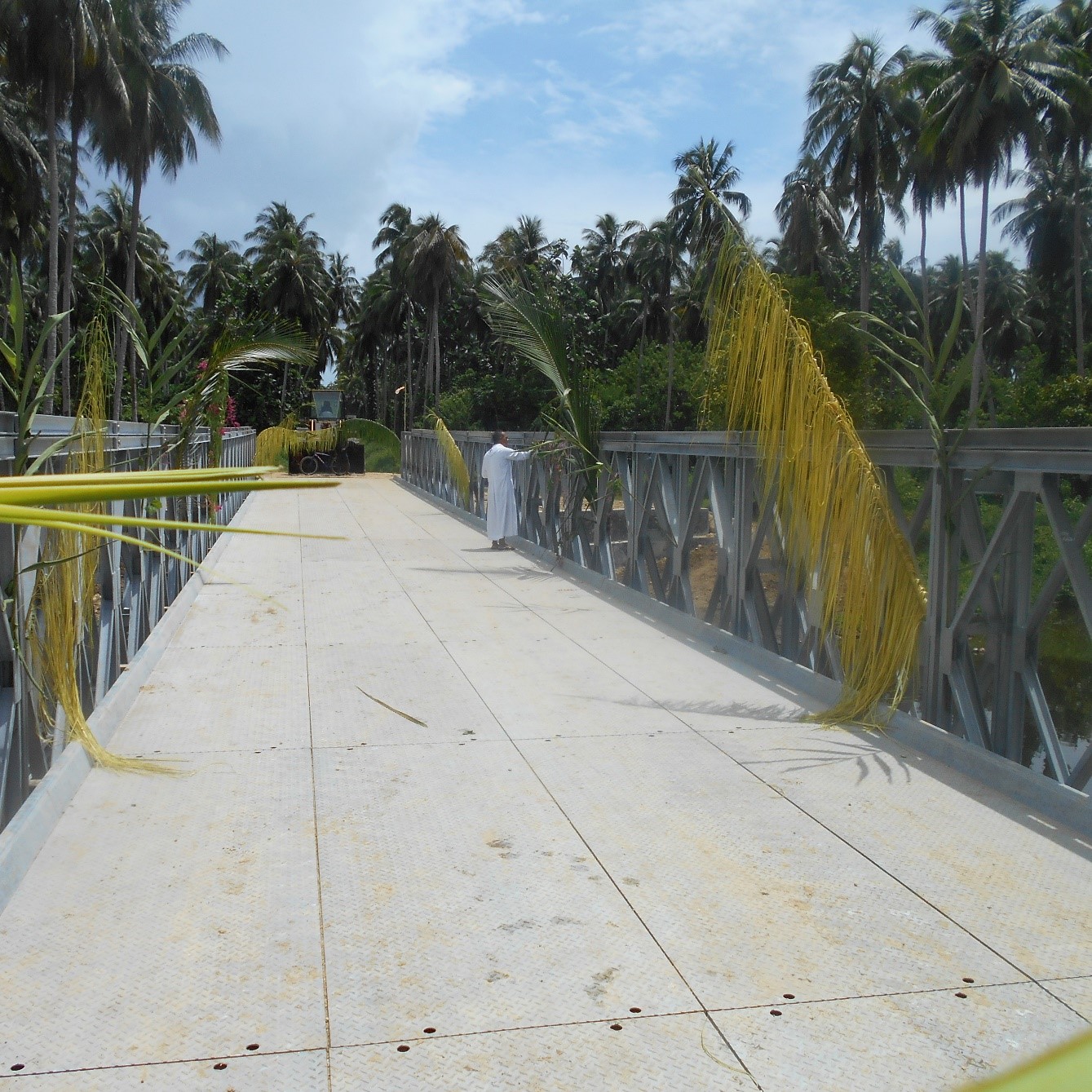 The recently opened Nubia bailey bridge.
Locals in Bogia and Yawar in Madang Province are now able to resume economic activities along the highway and in Madang Town following the opening of the Nubia Bridge. The bailey bridge was delivered by the Department of Works with support from the Papua New Guinea-Australia Partnership.
The new and improved bridge makes travelling safer and reduces travel time for road users.
The original bridge collapsed over two years ago, cutting off surrounding communities around Yawar. Access to Bogia and Madang was only possible via a wet crossing at the river mouth during low tide.
Gilbert Ruambik, the Program Manager for Fisheries with the Bogia District Administration is a regular user of the bridge.
"Before the bridge was opened, I had to use a wet crossing on the beach, and it took extra time. At high tide it was impossible to cross. But now this bridge really helps our communities in Lower Ramu and Yawar," he said.
"Most people from this area get their income from cocoa, copra and fishing. Now we have this bridge, anyone can safely cross it any time and bring their cargo to Madang."
Bogia MP, Robert Naguri, acknowledged Australia's support stating that the bridge provided direct access to health centres nearby.
He said: "Connecting the Yawar coastal communities and inland communities along the Ramu River through a safer, more reliable crossing is crucial for essential goods and services to reach every community member."
Australian High Commission Counsellor-Infrastructure, Diane Barclay, said the newly built Nubia Bridge is just one of a number of maintenance projects along the Coastal Highway, which have improved the overall safety and reliability of the road.
"Australia's long-standing partnership with Papua New Guinea will continue during this global pandemic and we are committed to supporting the Government of PNG achieve a safer, well-maintained transport infrastructure network," she said.
For further information, including access to related materials, please contact the Australian High Commission media team: +675 7090 0100