Media Release 04 April 2023
Expanding early childhood education in East New Britain
Sonoma Adventist College in Kokopo, East New Britain will expand its early childhood program, equipping early childhood teachers with new and improved learning and teaching facilities funded through a Papua New Guinea-Australia Partnership Incentive Fund grant.
The PGK12.8million project will see the construction of a new Library and an Early Childhood Education Centre at the College. The project was officially launched by representatives from the Australian High Commission in Port Moresby, including Minister Counsellor, Mr Paul Lehmann, and the Governor for East New Britain, the Honourable Michael Marum MP, at the College campus in Kokopo on Monday 03 April and is expected to be completed later this year.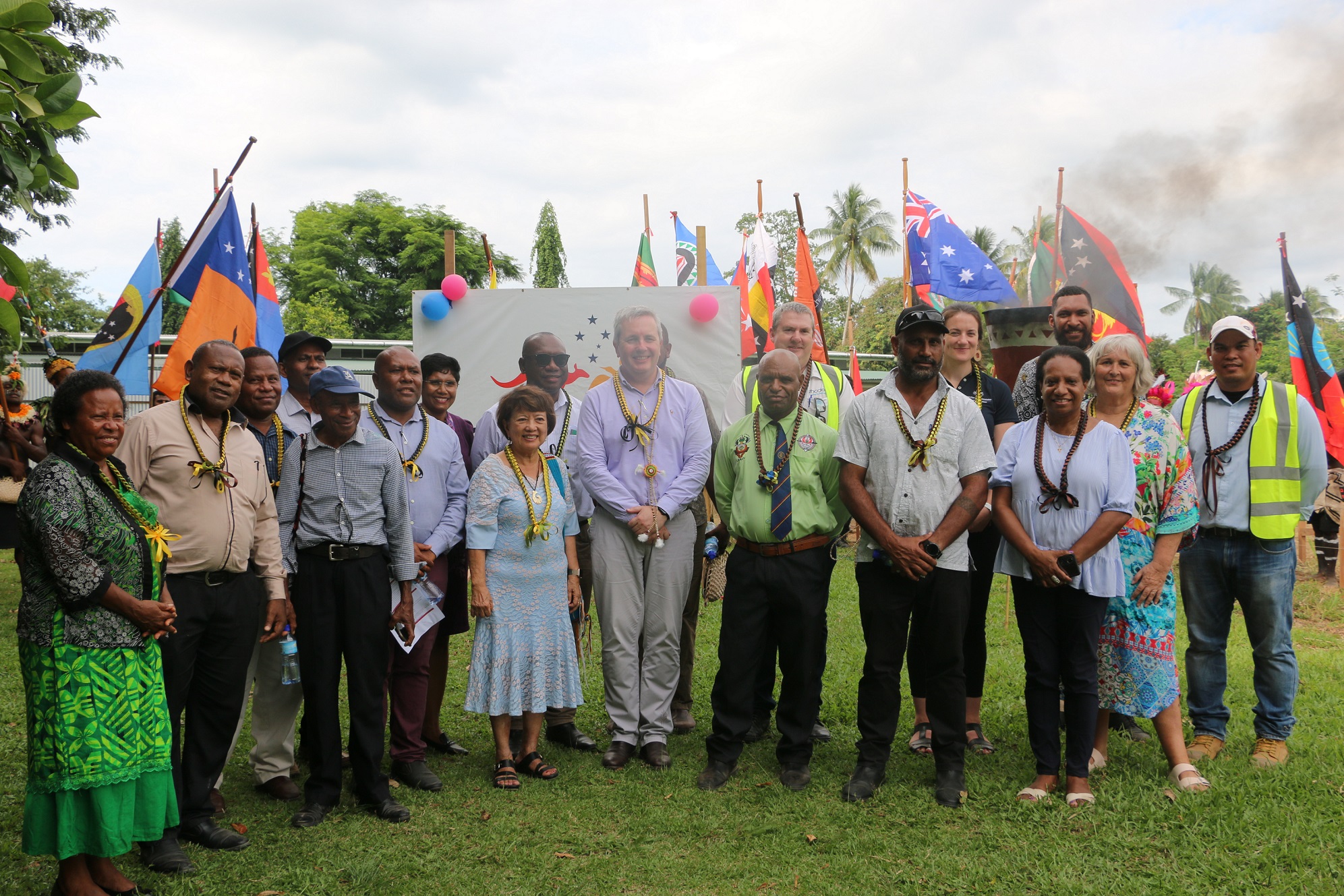 Various stakeholders at the launching of the college infrastructure project.
The College offers tertiary education to men and women across agriculture, construction, commerce, education, and theology. It enrols around 700 students each year, around 50 percent are women. The new library will have dedicated quiet study areas and is expected to increase research and study opportunities for students by 10 percent annually.
"A love of learning and a positive attitude towards education is most beneficial when instilled from early childhood. In support of such aims, the new project will benefit not just students at the college but the local community as well, through the provision of new childcare places," said Mr Lehmann.
The new Early Childhood Education Centre will allow the College to expand and improve the quality of its early childhood education program, enabling 15 students annually to complete their required practical training experience in the Early Childhood Education Centre.
The Centre will also provide safe, appropriate early childhood education for between 20-30 children from the local community.
"Students are very excited to be able to get hands-on experience in early childhood education, while also supporting our local community to access more childcare places so women can go back to work or school," said Seth Puivui, Registrar, Sonoma Adventist College.
This is the second Incentive Fund grant to the Sonoma Adventist College. In 2013 a PGK2.2 million grant allowed for the upgrade of college facilities, including the constructing a new health clinic and health sciences classroom block, and a new 98-bed dormitory. The project also provided child protection training to 1,716 elementary teachers, with child protection now recognised as a formal subject at the College.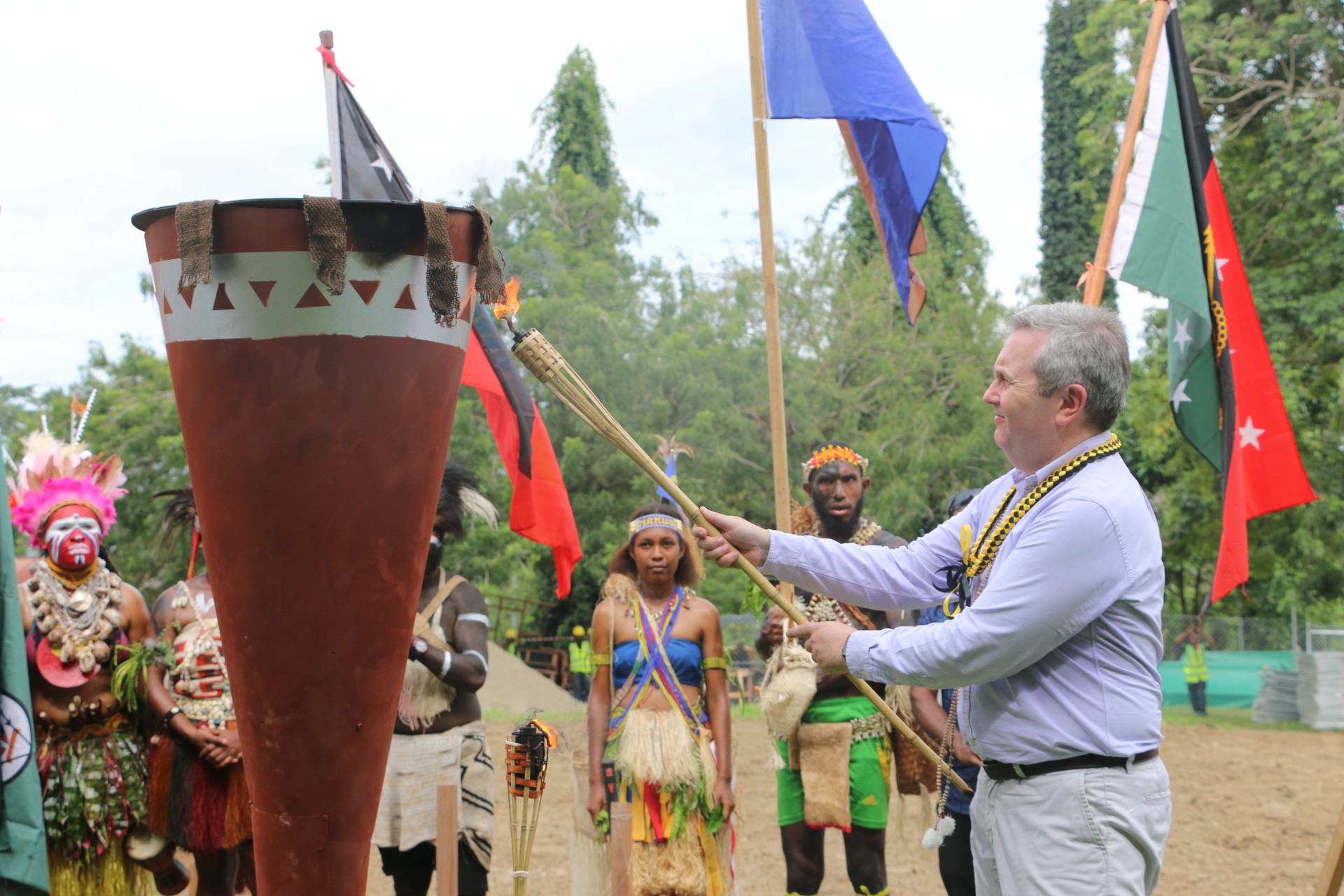 Australian High Commission Minister Counsellor, Paul Lehmann officiating at the Lighting of the Torch symbolising the launch of the college's infrastructure.
Across all phases of the Incentive Fund, the PNG-Australia Partnership has provided PGK249 million to improve education facilities across PNG, from primary through to university education, supporting thousands of people access new facilities and better education.
For further information, including access to related materials, please contact the Australian High Commission media team: +675 7090 0100