More than 60 contractors have taken part in a series of workshops aimed at strengthening the capacity of the road construction industry in Papua New Guinea last month.
The workshops were delivered as part of the economic partnership between Papua New Guinea and Australia to support Papua New Guinea's growing road construction industry. They focussed on improving business planning for small and medium sized businesses and overcoming common pitfalls within the contract bidding and subsequent delivery, processes of roadwork contracts.
The content of the workshops aligned closely with Papua New Guinea's 'maintenance first' approach to works. Secretary of the Department of Transport, Roy Mumu OBE, praised the support provided for contractors.
"The maintenance of our transport network relies on a strong private sector. It is in everyone's interest to see these small and medium sized businesses grow and compete for the available work."
Workshops were held in Kokopo, Mt. Hagen, Lae and Port Moresby and provided a great opportunity for dialogue between contractors and the Departments of Works, Transport, Trade Commerce and Industry, as well as the National Roads Authority. The recent workshops were well supported with presentations from the Bank of South Pacific targeted specifically at smaller contractors.
The feedback from participants was overwhelmingly positive. One contractor, Rosemary Sikal, enjoyed the conversation with senior officials as well as the chance to learn more about best practice in the industry.
"The opportunity to reflect on my own business and learn about growth was incredibly valuable. I also appreciated the openness of the government departments; their support for small enterprise is vital."
Small and medium sized contractors compete to deliver much of the maintenance work on Papua New Guinea's road network. This ongoing maintenance is crucial to protecting Papua New Guinea's investments in the transport network and ensuring that the roads remain usable for traffic.
Funding for the initiative comes from the Australian Government and is delivered through the Papua New Guinea – Australia Transport Sector Support Program.
For further information, including access to related materials, please contact the Australian High Commission media team: +675 7090 0100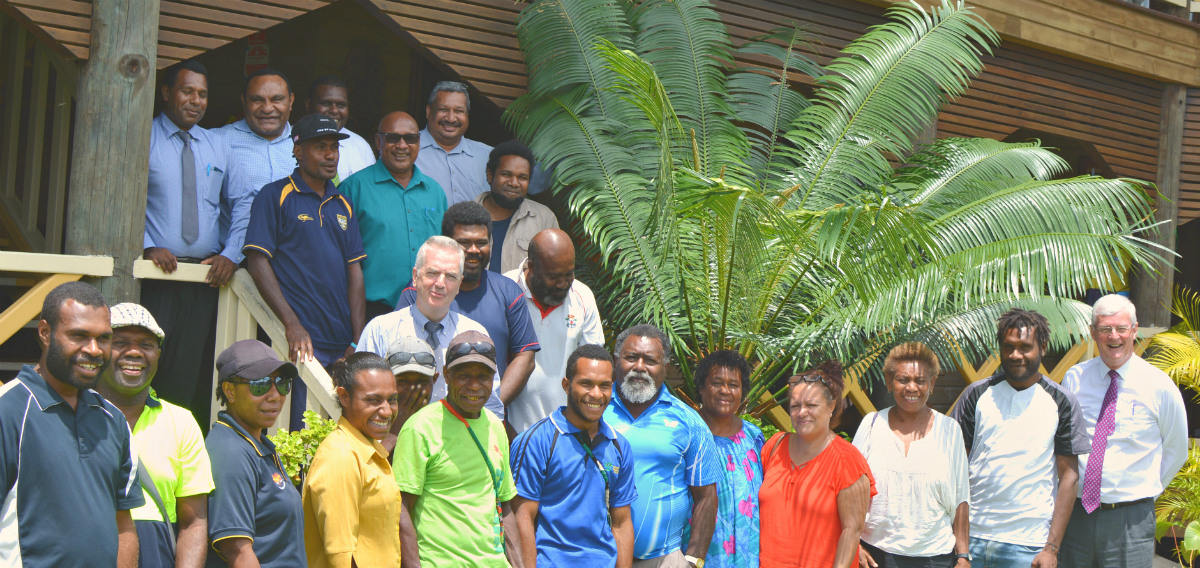 Road contractors during the recent series of workshops aimed at strengthening the capacity of the road construction industry. .