As the only female carpenter working on the Kokoda Initiative infrastructure team, 24-year-old Martha Nawen is not only contributing to the development of her province, but also challenging traditional gender roles in her community.
Martha is from Pirive village in Sohe, Oro Province, and completed grade 10 at Popondetta High School. After seeing young men in her village learn trades, she decided to enrol in a carpentry course at the Kokoda Training Skills Centre in 2015.
"My family were quite upset with me. They wanted me to take up tourism and hospitality, and said carpentry work was for men, and that I would not find a job when I graduated," Martha said.
But Martha's commitment and perseverance paid off. In her final year of training, she was recruited by the Kokoda Initiative's infrastructure team, and has since gained valuable practical experience on construction projects before graduating with a certificate in carpentry.
"I am famous in my village because I am a female carpenter. All the small girls in my village now want to be a carpenter too. It is not only my family that respects me, but my whole village looks up to me," she said.
Martha was part of the construction team that delivered two new double classrooms at Kebara Primary School and Gorari Elementary School in Sohe District in early March 2018. She was also part of the team that built seven new staff houses and two double classrooms in Kokoda the previous year.
For now, Martha plans to continue contributing to the development of her district and gain as much experience as she can.
"Once I have enough experience, I want to go back to do more studies and get a higher qualification so I can be in a position to do supervisory work or manage other workers."
Women's empowerment and gender inclusion are cross-cutting priorities for the Australian-funded Kokoda Initiative program. The initiative supports communities along the Kokoda Track to protect the natural environment, keep the track safe for locals and trekkers and improve health and education services.
For further information, including access to related materials, please contact the Australian High Commission media team: +675 7090 0100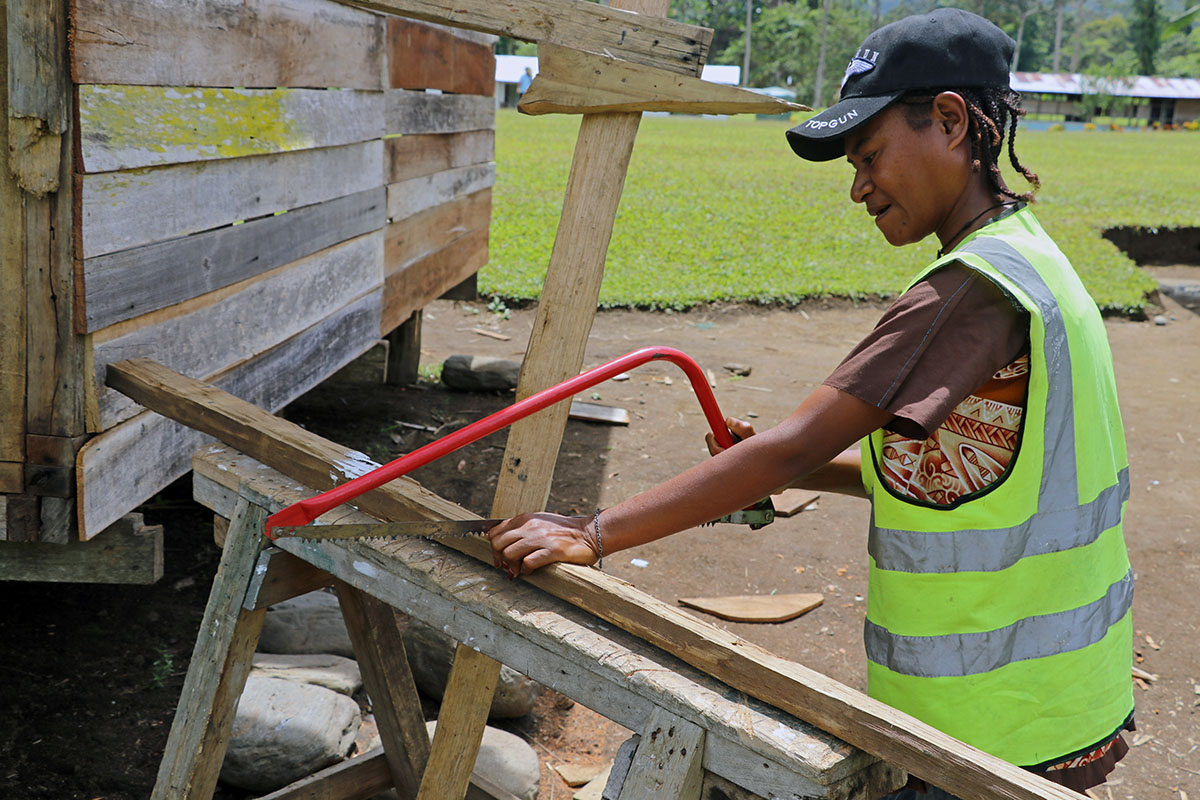 Martha hard at work at Kebara Primary School to complete a double classroom in early March 2018.