A new website has been launched to preserve the memories and stories of Papua New Guineans during World War II.
'Voices from the War' is an oral history collection of interviews with men and women from six provinces in Papua New Guinea about their own, or their relatives', experiences of the war.
The oral history project and website was developed by Deakin University in collaboration with Papua New Guinea's National Museum and Art Gallery (NMAG).
Launched on International Museum Day (18 May), the website links with this year's theme "Hyperconnected museums: New approaches, new publics" by combining traditional and modern ways of communicating.
"Storytelling is a hallmark of Papua New Guinean culture, but as more people embrace new technology, museums are exploring digital mediums to engage audiences," said Alois Kuaso, Acting Director of NMAG.
"The website keeps alive the history of Papua New Guineans in both a culturally relevant and modern way."
There are 156 interviews in total representing different aspects of the war's impact on Papua New Guinea and its people. The interviews were conducted in Milne Bay, Morobe, Central, New Ireland, Northern and the National Capital District.
Many of the stories are moving reflections on Papua New Guinea's experience of the war, with contributions from people who either lived through the war era, or children and grandchildren relating stories handed down to them.
Dr Jonathan Ritchie, lead researcher and historian from Deakin University, said the stories bring to light the forgotten voices of many Papua New Guineans from this significant period in the nation's history.
"Although many of the stories are sad and remind us of the violence of war, they also highlight the strength and resilience of ordinary village men and women who endured so much when war came to Papua New Guinea in 1942," he said.
Following an initial oral research project focusing on the Kokoda Track in 2014, more projects to record interviews with men and women about the War commenced in 2016, and continued into 2017. The research team comprised leading Papua New Guinean historians, journalists, and university students.
The project was supported through the Papua New Guinea-Australia Decentralisation and Citizen Participation Partnership and the Kokoda Initiative Partnership.
Australian High Commissioner to Papua New Guinea, Bruce Davis, said Australia was pleased to support the project to preserve the oral history of Papua New Guinean people, more than seventy years after the war ended in 1945.
"Papua New Guinea and Australia have a shared bond from World War II, and this project is a way of protecting the memories of Papua New Guineans from being lost to time," said Mr Davis.
The Voices from the War website can be accessed at http://pngvoices.deakin.edu.au
For further information, including access to related materials, please contact the Australian High Commission media team: +675 7090 0100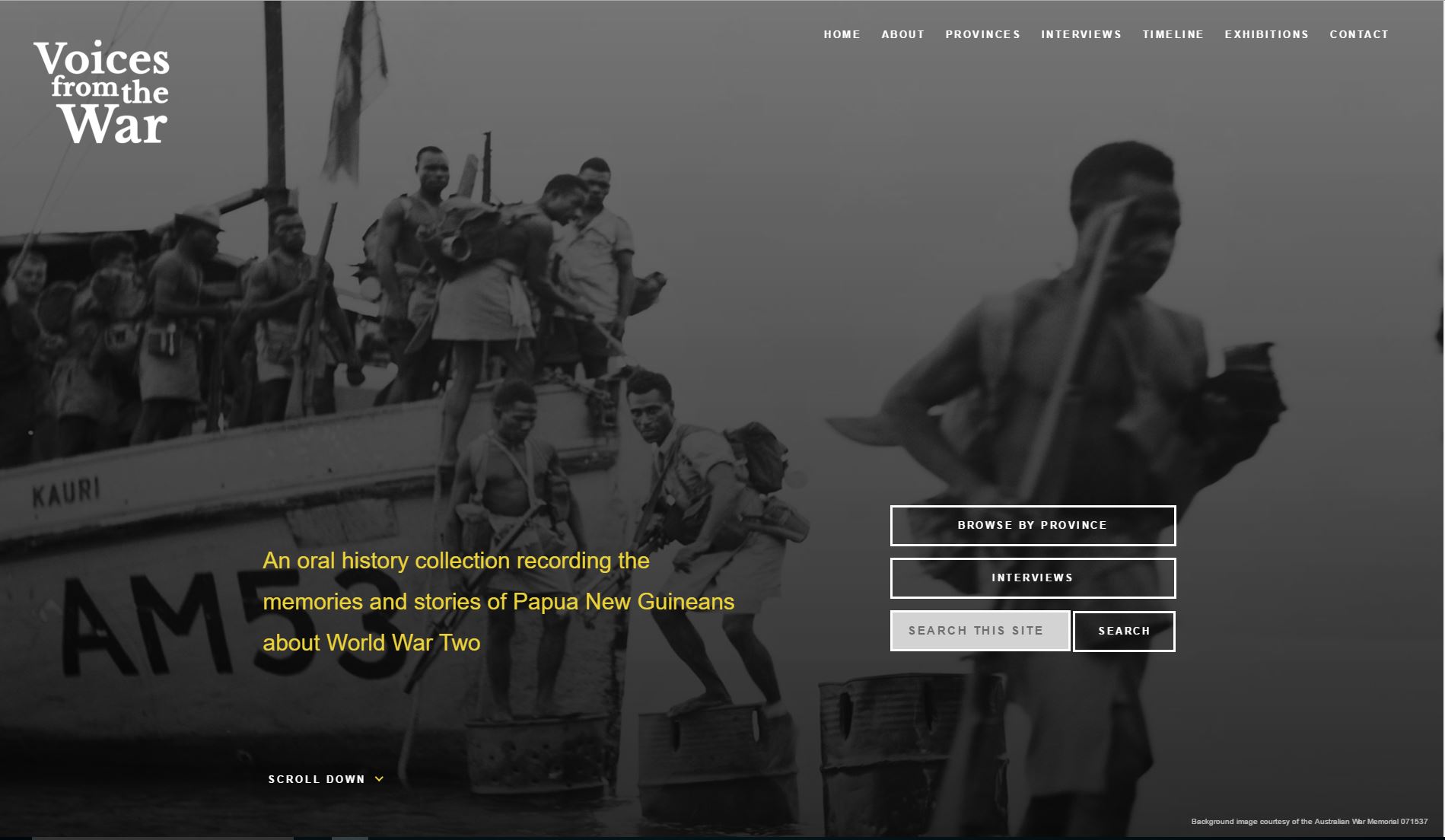 The new website.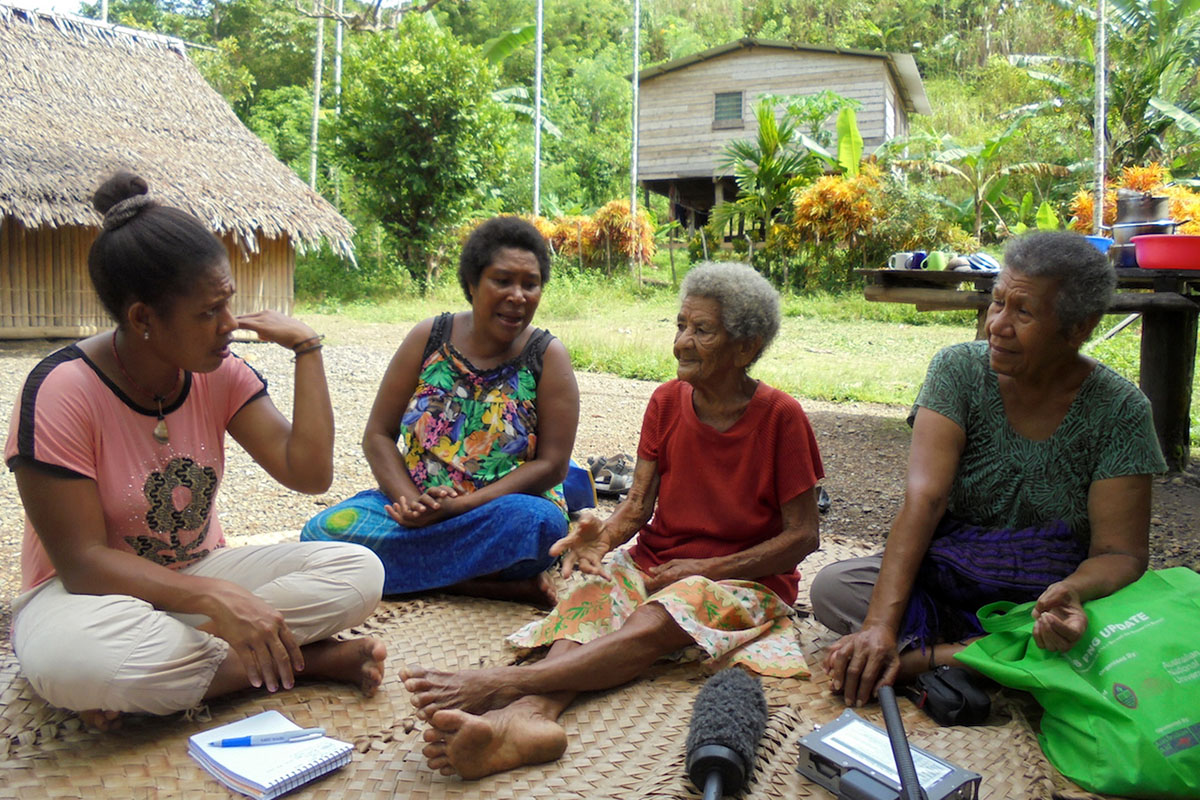 Researchers Elizabeth Taulehebo (left) and the late Dr Anne Dickson-Waiko (right), from the University of PNG, interview Baroni Douglas (second right) at Bou, Milne Bay Province.