The PNG Government is implementing a national plan to strengthen Papua New Guinea's juvenile justice system and guide the treatment of young people who come into conflict with the law.
Officials from the Department of Justice and Attorney General (DJAG) recently met with counterparts in Gulf, Morobe and Western provinces and the Autonomous Region of Bougainville to begin implementation of the Juvenile Justice National Plan 2018 – 2022, with follow up visits planned for late May and early June.
The National Plan will promote the rehabilitation of juvenile offenders, reduce pre-trial detention time and emphasise training of police, court officers and juvenile justice service providers in appropriate treatment of young people within the justice system.
A two day workshop was also organised to bring together national and provincial officials, who will assist in the implementation of the National Plan consistently across the country.
Speaking at the workshop, DJAG Deputy Secretary Nichodemus Mosoro said improving the juvenile justice system was a core priority of the Government, and the plan provided a blueprint for achieving this.
He emphasised the importance of having a strong, fair and effective juvenile justice system.
"Guiding young people away from crime and helping them to be productive members of society is not just good for them, but also for their families, communities and the nation."
"Many different agencies operate in juvenile justice, and the National Plan will help ensure this work is coordinated and delivers outcomes that are consistent across the country."
Mr Mosoro also acknowledged the support of Australian Government through the Justice Services and Stability for Development Program.
The National Plan has been developed by the National Juvenile Justice Committee and endorsed by the Minister for Justice and Attorney General, Hon Davis Steven MP.
For further information, including access to related materials, please contact the Australian High Commission media team: +675 7090 0100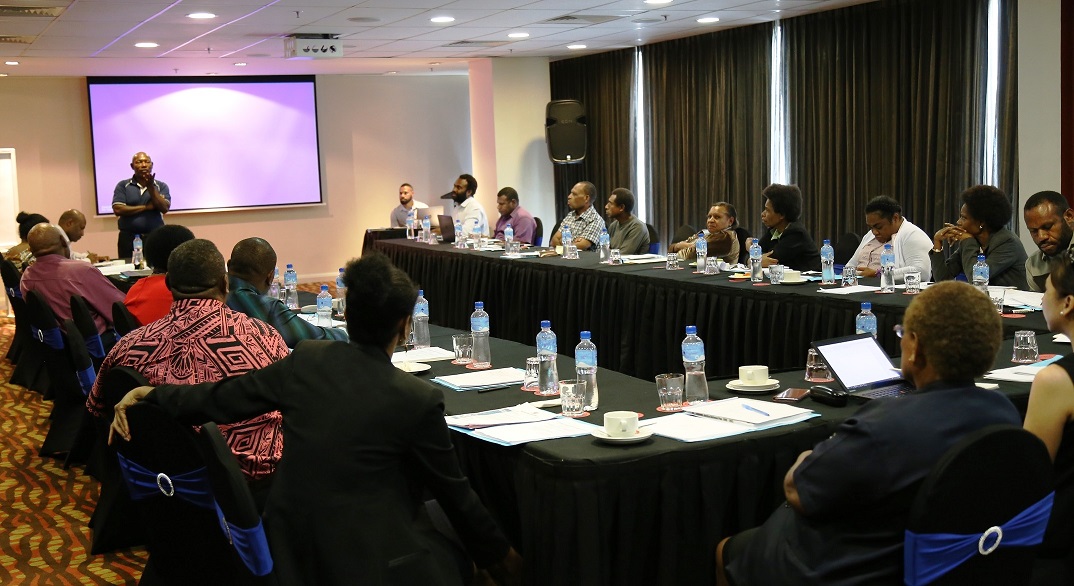 More than 20 law and justice officials from across PNG attended the two-day Juvenile Justice National Plan Orientation Workshop in Port Moresby.