A national consultation is underway to develop a five year strategic plan for the Women With Disability Network (WWDN). Women with disabilities from across the country have gathered in Port Moresby this week to formalise the network for support, empowerment and advocacy.
Run by women with disability for women with disability, the WWDN was formed to take collective action on disability rights at the national level and to create an effective and accountable network for women with disability throughout PNG.
The week-long national consultation was organised by the Papua New Guinea Assembly of Disabled Persons, to provide an opportunity for participants to engage with a range of stakeholders active on gender and disability issues.
Around 15 per cent of PNG's total population have some form of disability. Women with disabilities are one of the most marginalised and vulnerable groups in society, facing discrimination on the basis of both gender and disability.
Lucy Henson is visually-impaired and the WWDN representative in East Sepik Province.
Ms Henson said women with disability have come a long way from advocating on social inclusiveness in their own communities, to taking issues to the national level.
"Since the launch of the National Disability Policy in 2015, our work in the provinces has highlighted the disenfranchisement of women with disability in contributing to development and having a voice on national issues," she said.
"Through the Women With Disability Network, we aim to empower women with all types of disabilities in PNG, while identifying and overcoming the key issues that hinder these women from participating and contributing fully in society."
The WWDN is supported through the Papua New Guinea-Australia Partnership for Decentralisation and Citizen Participation.
For further information, including access to related materials, please contact the Australian High Commission media team: +675 7090 0100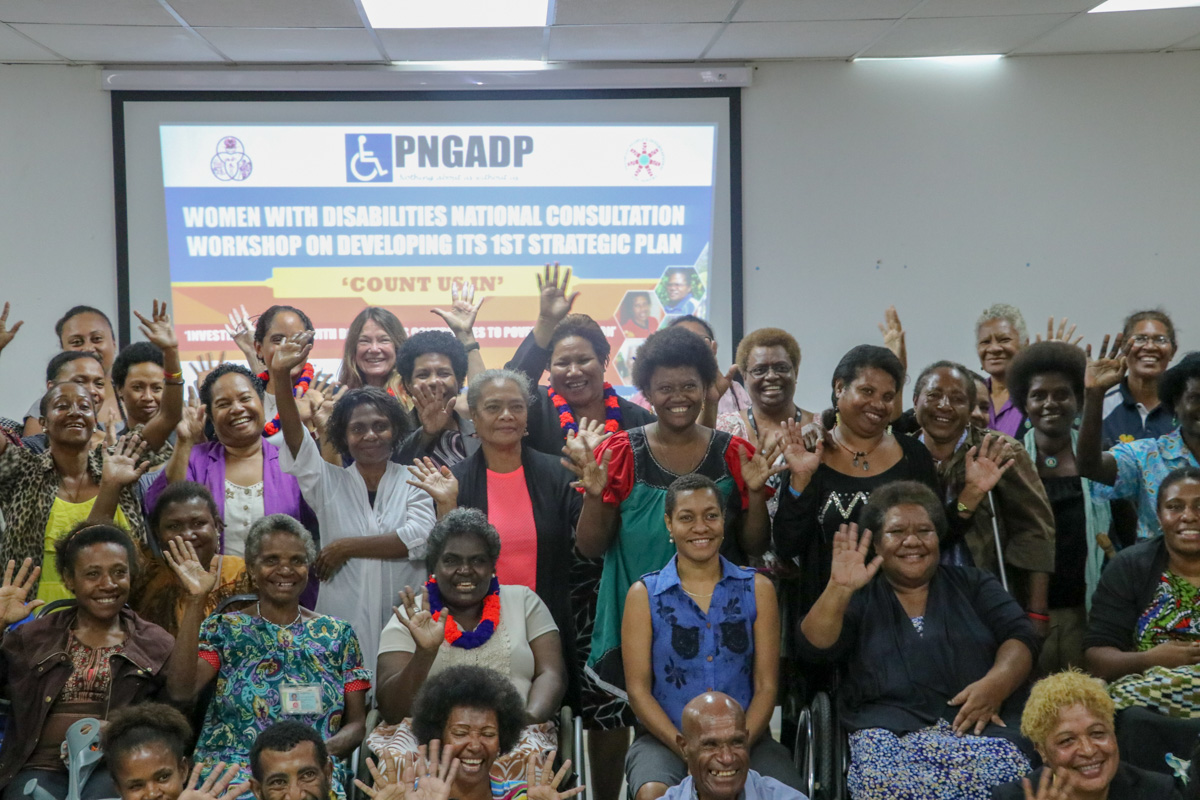 Participants at the Women With Disability National Consultation week day 1.