The Minister for Tourism, Arts and Culture Hon Emil Tammur MP and the Australian Foreign Minister Senator the Hon Marise Payne, officially reopened the refurbished National Museum and Art Gallery (NMAG) in Port Moresby on Friday 12 October.
The project involved the extensive refurbishment of the museum's gallery spaces and external entrance area. The upgrade was supported by the Papua New Guinea - Australia partnership in close cooperation with the NMAG Board of Trustees and senior management.
"With limited work done to the museum since it first opened in 1977, we are pleased to see the building brought into the modern era with Australian support," said Dr Andrew Moutu, Director of NMAG.
"The refurbishment will ensure NMAG remains a source of national pride for Papua New Guineans as the country's leading cultural institution, preserving and protecting our nation's rich culture and heritage."
Curators selected 450 items of significance for display from more than 30,000 artworks and artefacts in the museum's archives. All 22 provinces across Papua New Guinea are represented, with items chosen from the anthropological, archaeological, natural history, war relics and contemporary art collections.
The five galleries have been renamed to Tumbuna, Susan Karike, Bernard Narokobi, Ian Saem Majnep and Be Jijimo in honour of the original vision for the museum as an authentically indigenous institution. A large mural artwork on the pavilion entrance of the museum has also been repainted by local artists.
Speaking at the official reopening on 12 October, the Australian Minister for Foreign Affairs Senator the Hon Marise Payne acknowledged the importance of communicating cultural knowledge and educating the public.
"The National Museum & Gallery is a breathtaking monument to Papua New Guinea's rich cultural heritage, and importantly, it improves considerably the PNG public's access to this stunning collection of artefacts," Minister Payne said.
Disability access was a key part of the upgrade, with ramps and accessible amenities installed inside and outside the building.
Collections are also being made accessible for the first time using new technology. The Voices from the War exhibition was developed in collaboration with NMAG, local universities, and Australia's Deakin University, and allows visitors to hear Papua New Guinean stories from the Second World War.
Completed ahead of APEC Leaders Week in November, the refurbished museum will become a must-see attraction for local and international visitors, and a major asset of Papua New Guinea's growing tourism industry.
The museum opens to the public on Monday 15 October 2018. It will be open Monday to Saturday from 9.00am to 3.00pm, and on Sundays from 1.00pm to 3.00pm. On weekends, adults will pay a small entry fee.
For further information, including access to related materials, please contact the Australian High Commission media team: +675 7090 0100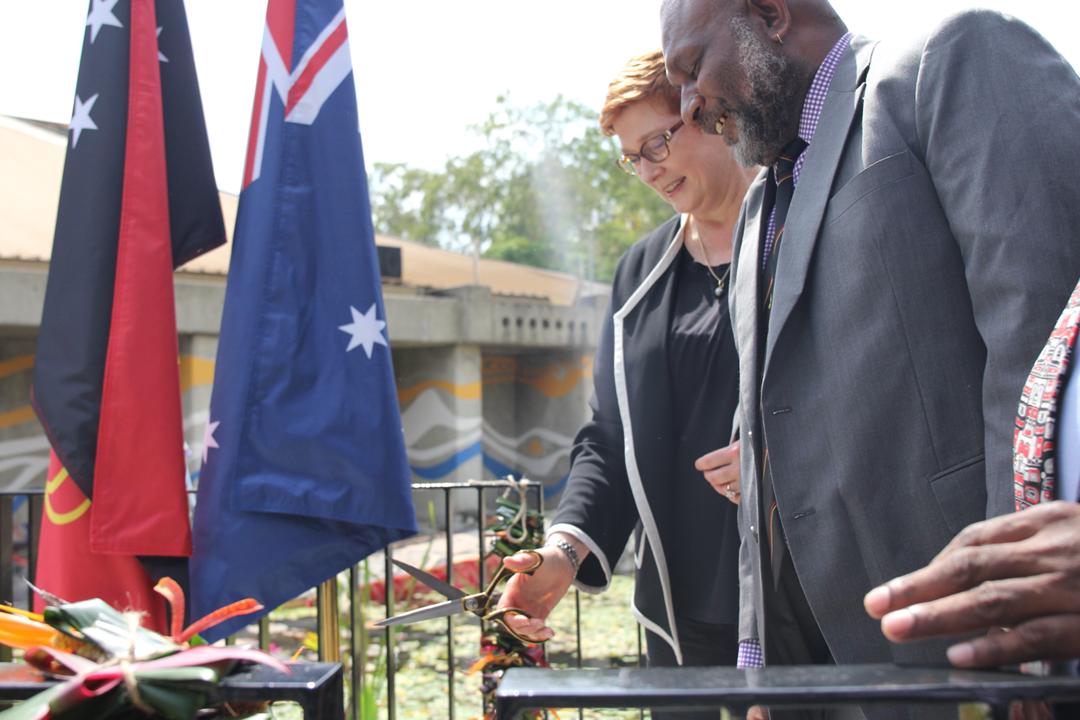 Foreign Minister Marise Payne and Tourism, Arts and Culture Minister Emil Tammur opening the newly refurbished National Museum & Art Gallery.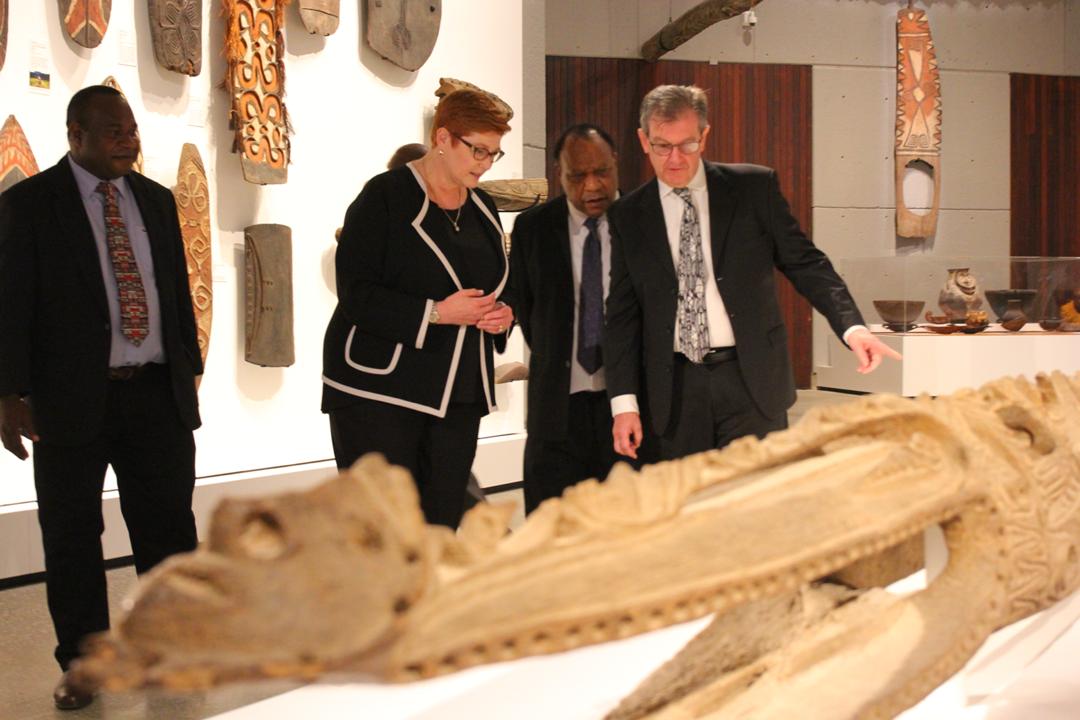 Foreign Minister Marise Payne with High Commissioner Bruce Davis during the National Museum & Art Gallery tour