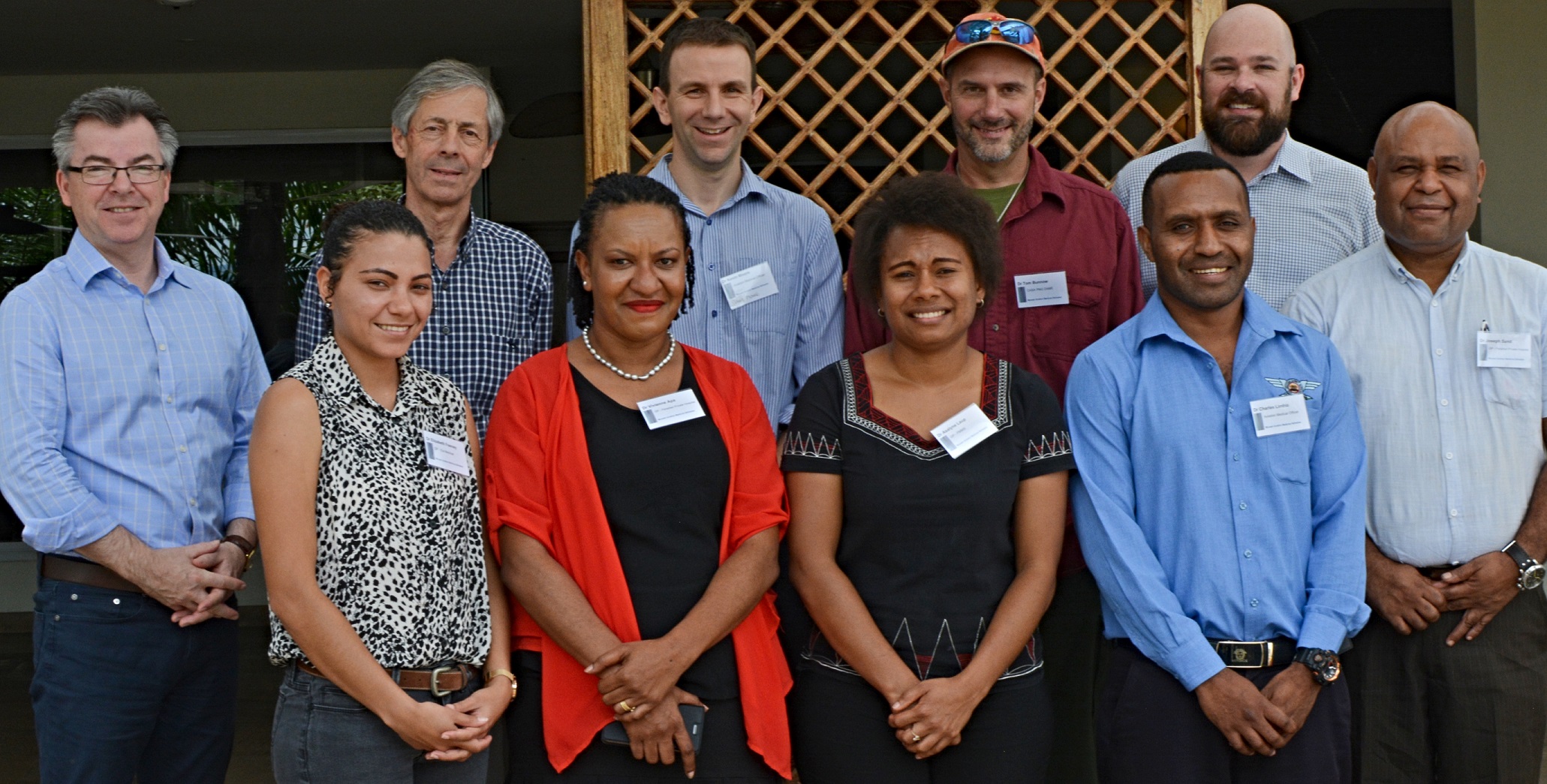 Doctors refresh aviation medical knowledge with experts from Australia.
Australia and Papua New Guinea are working in close partnership to make aviation safer and more reliable in Papua New Guinea.
From 10-14 December 2018, Papua New Guinea's Civil Aviation Safety Authority (CASA) hosted a week-long aviation medical examiners training for doctors who work in the field of aviation medicine. Their Australian counterpart (CASA Australia) was part of the training.
The purpose of the training was to ensure aviation doctors meet international standards to conduct medical checks on pilots and air traffic controllers.
The week-long training covered altitude, environmental and fatigue issues specific to aviation and was conducted by a trainer from Monash University in Melbourne, Australia.
CASA PNG's Managing Director, Wilson Sagati said hosting the training in‑country was a step forward for the aviation industry.
"Previously we sent our medical officers overseas for training but thanks to our partnership with Australia, we were able to bring this training to Papua New Guinea. Aviation medical examination is a specialised area and it is vital that there are sufficient, well-trained aviation doctors in Papua New Guinea," he said.
"The aviation sector connects business and communities and it is important that aviation medical personnel are up to par because the aviation industry also plays a role in helping to save lives when it comes to medical evacuations," he said.
Australian High Commission Counsellor, James Passmore said the training was a further example of the strong relationship between Papua New Guinea and Australia in the transport sector.
"Australia is proud to continue our deep and enduring partnership with CASA PNG. The aviation medical examiners' course is important to ensure aviation in PNG is safe and reliable. I congratulate CASA PNG on its continuous safety and security improvements; a strong regulator is at the heart of safer skies."
For further information, including access to related materials, please contact the Australian High Commission media team: +675 7090 0100